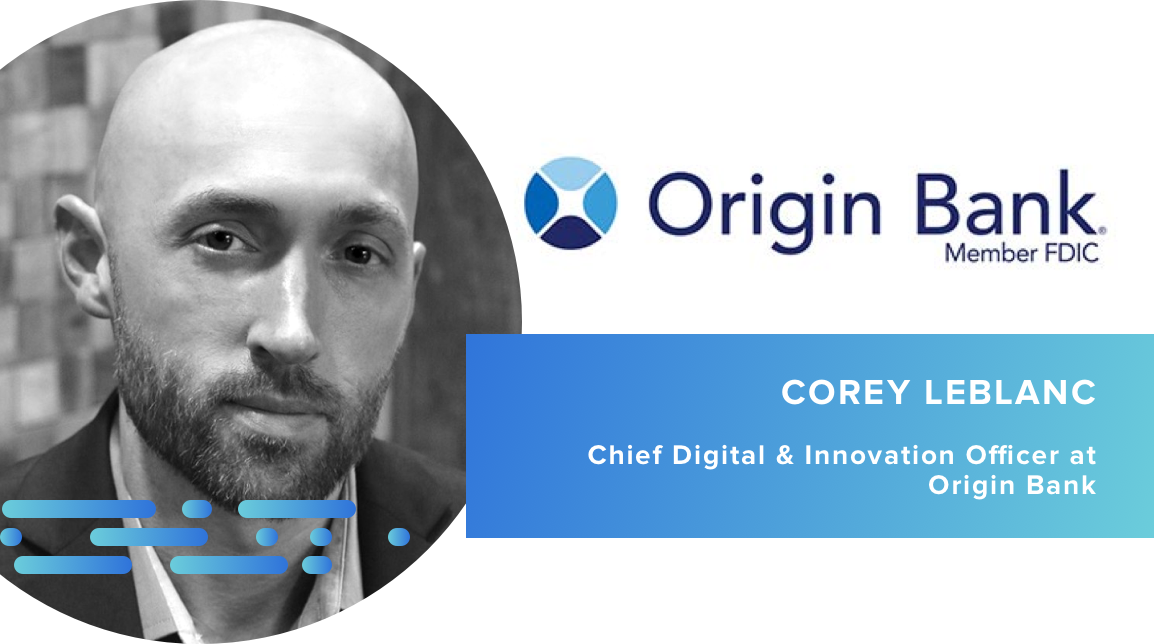 Creativity & Digital Transformation - A Perfect Match
NOVEMBER 21, 2019
Corey LeBlanc - Chief Digital & Innovation Officer at Origin Bank
Origin Bank transformed into a digital-led institution by ensuring that a data-driven culture of innovation was always at the forefront. Join Corey LeBlanc, Chief Digital & Innovation Officer at Origin Bank, as he discusses how his unique background and modern approaches shape how he's innovating for the future of banking.
Save My Seat
* By submitting this form, you are confirming you have read and agree to our Terms and Conditions and Privacy Policy
Register once and get access to the newest series as it becomes available.
Looks like you're already subscribed to MXS. Confirm your email below to gain access to this upcoming session.
* By submitting this form, you are confirming you have read and agree to our Terms and Conditions and Privacy Policy