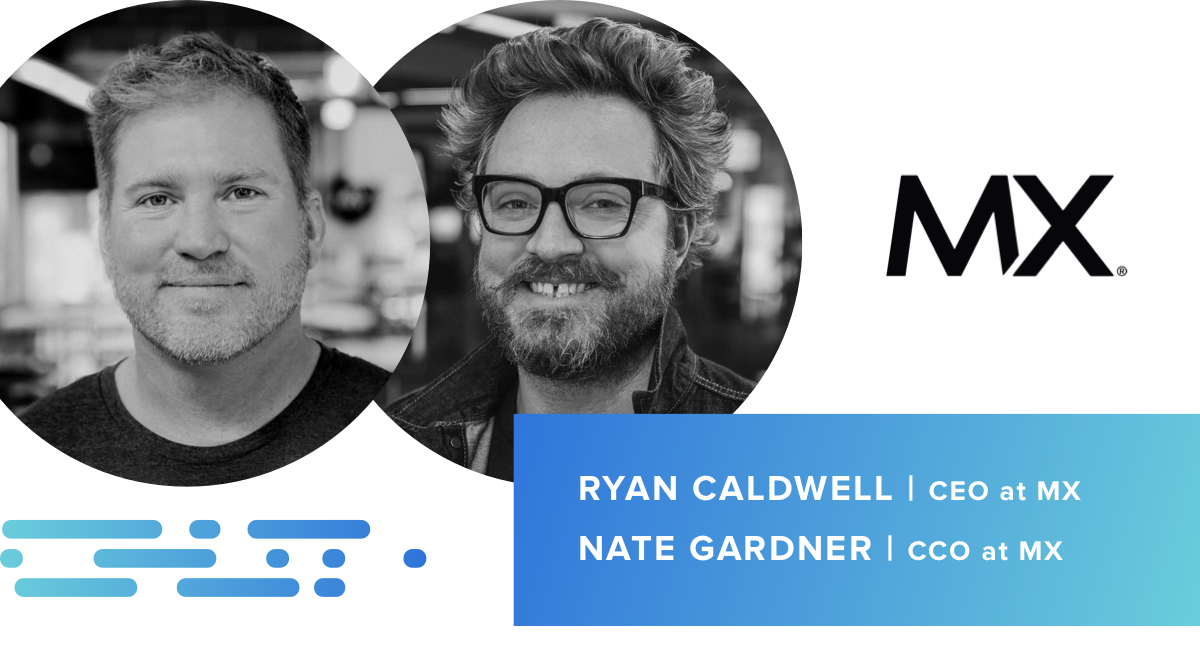 The Democratization of Data and the Future of Banking
January 14, 2020 - 1:00 pm ET
Ryan Caldwell - CEO & Founder at MX
Nate Gardner - CCO at MX
Data-driven banking is shaping the future of the financial industry. But is your financial institution set up for success? Join Ryan Caldwell, MX CEO, and Founder, and Nate Gardner, MX CCO, as they discuss the democratization of data and how it impacts your 2020 growth strategy.
Save My Seat
* By submitting this form, you are confirming you have read and agree to our Terms and Conditions and Privacy Policy
Register once and get access to the newest series as it becomes available.
Looks like you're already subscribed to MXS. Confirm your email below to gain access to this upcoming session.
* By submitting this form, you are confirming you have read and agree to our Terms and Conditions and Privacy Policy