There's exactly one month a year where you actually remember and then use the word 'cornucopia,' and that month is here, so we're about to use it super hard. Ok. Here it comes.
'We'll have a cornucopia of new features for you at the end of November.'
That felt great! It's also completely true. Here's what you'll be getting at the end of the month:
Budgets
We will be rolling out a redesigned Budgets widget. We formerly offered a separate list view from the main bubble budgets view. We've now brought them both together. On large screens, both will appear side-by-side. On smaller screens, a simple pop up menu combines spending and income bars with an improved list view. On mobile screens, the list is viewable by a tap of the screen right next to your thumb, rather than a long stretch on the other side of the screen.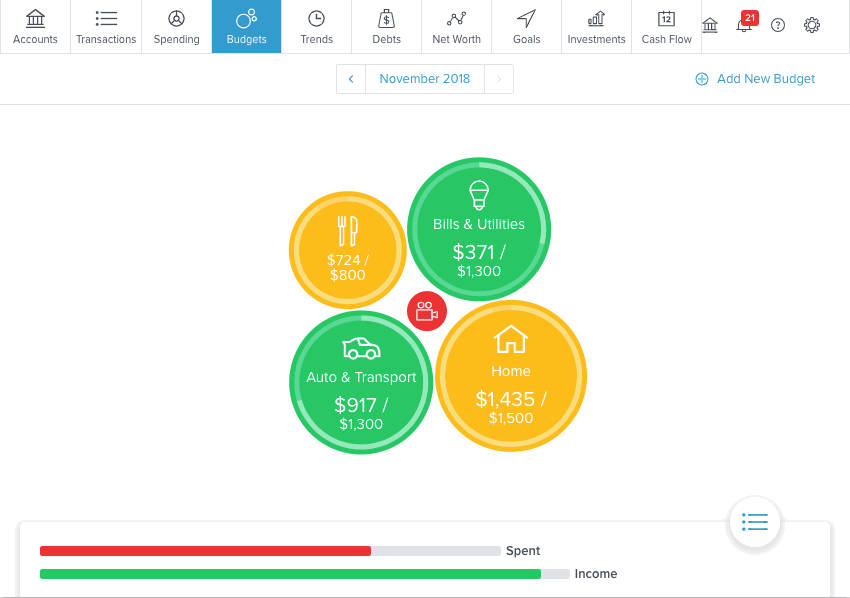 This redesign simplifies the top action bar. And because they no longer have to navigate to a separate keyboard-friendly view, navigation is much easier for users of screen reader assistive devices.
Our focus on accessibility has done more for us than we ever thought it would. In fact, it's completely changed our design perspective. We want our products to integrate accessibility so well that the experience is actually better for every single user, even those who never thought they would benefit from accessible design.
The Budget detail view is also redesigned to reflect a simpler list-based design.
In the future, you can also expect us to apply this integrated design philosophy to other widgets that have multiple viewing modes.
Trends
We've added a category legend at the bottom of Trends to make highlighting a particular category easier. Just click or tap the category in the legend and the corresponding category will light up on the trend chart. This legend makes navigating Trends on a mobile device much simpler. The legend also offers a better alternative for screen readers and keyboard navigation.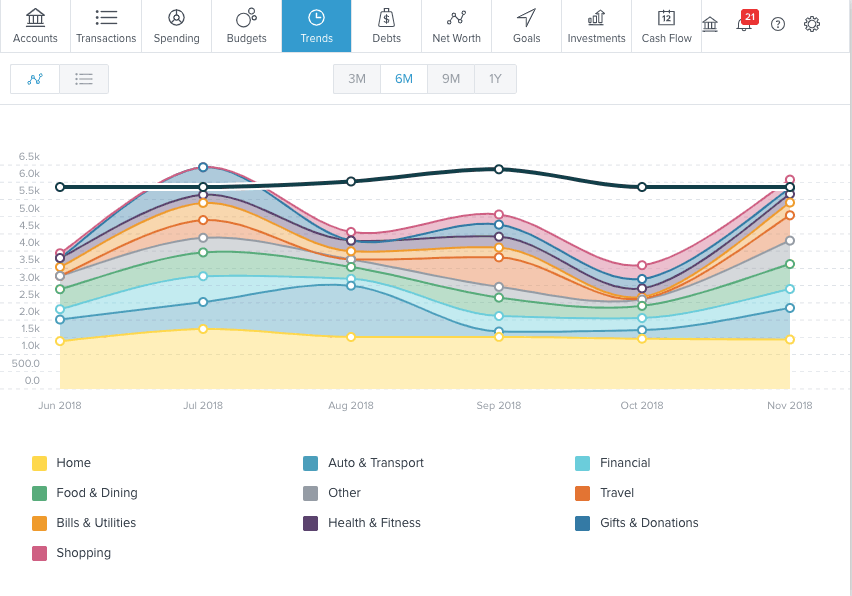 Email notifications
Not only did we redesign our email notifications, we rewrote their text as well. They're more clear, concise, and cool. In addition to getting new text, all clients will be migrated over to a new template look and feel before December 1.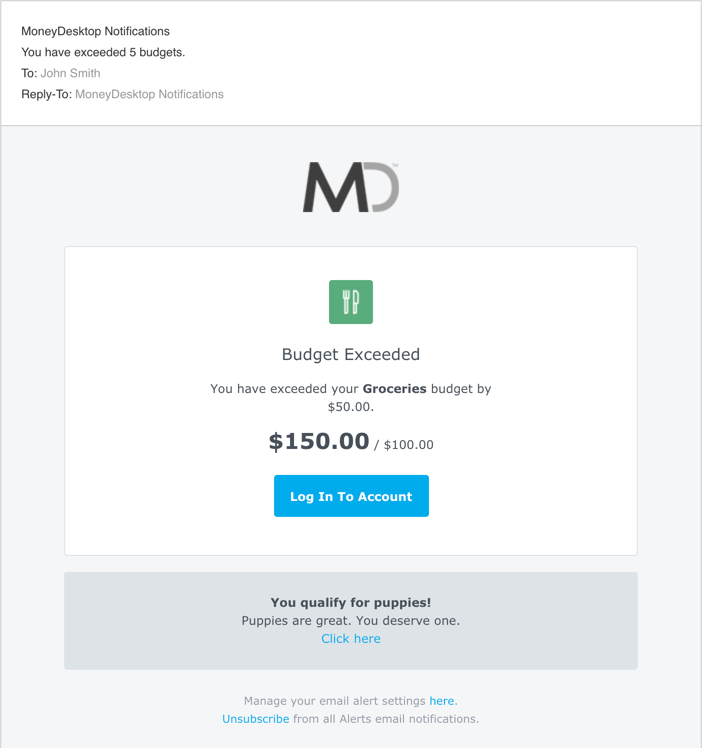 Mini spending
We've had some partners request functionality for a user to click within the Mini Spending widget and have the online banking page redirect to the MX Master widget or individual Spending widget. Soon we'll have the ability to surface a "View More" button within this UI.
When a user clicks on the button, MX will trigger a post message telling our partners the user has requested to navigate to the other widget. Partners can listen for this message and redirect the page wherever they choose. This feature will be hidden by default but can be enabled upon request.