We've added a slider bar in the transactions section of MoneyMap that will show users their monthly recurring transactions. These transactions — Netflix, a gym membership, fruit-of-the-month club, whatever — will automatically be classified as subscriptions and appear in the slider, so users can scroll to see them.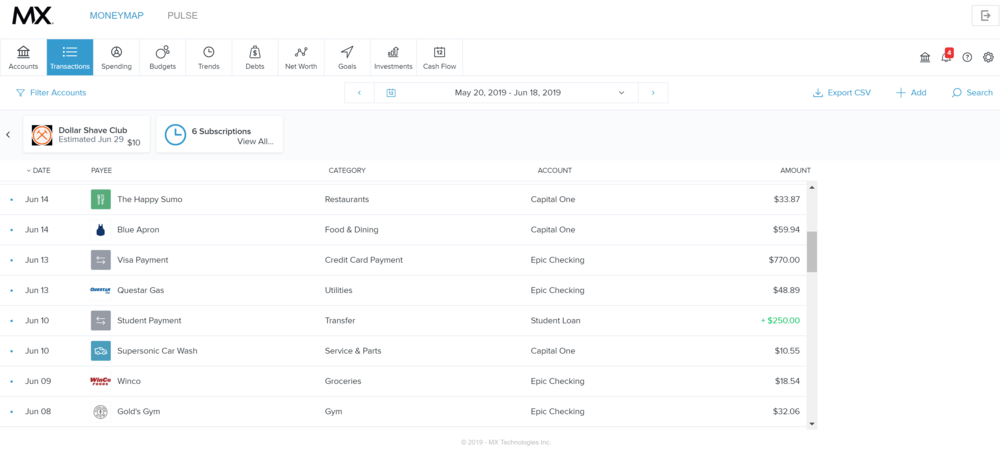 If a subscription charge is due within the next two weeks, it will appear in the slider bar. If it is due further than two weeks out, it will be grouped with other subscriptions in one block on the slider bar that a user can click to see details.
Within those details, there will be a total on display that shows users how much they're spending on all their monthly subscriptions in a given month. This at-a-glance view makes it simple to understand where money is going, so users can decide whether to make changes, if necessary.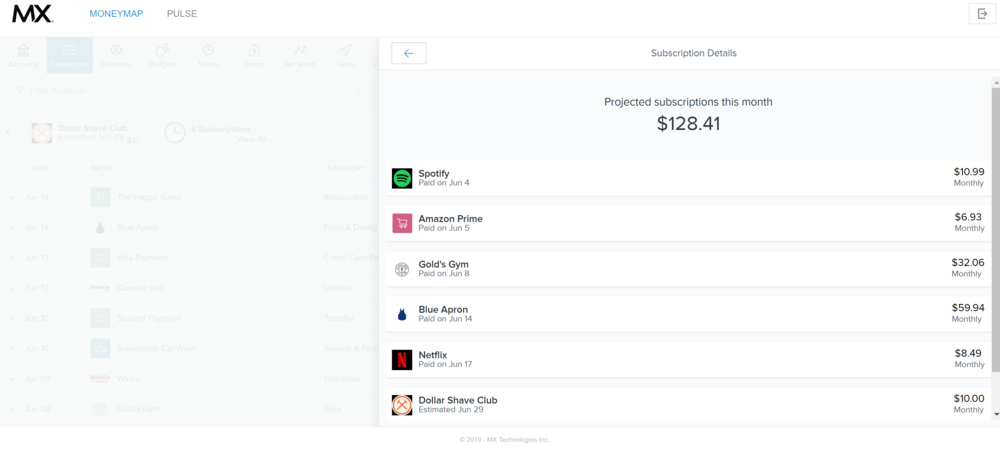 Don't worry, the static box that showed only uncategorized transactions will still be in the upper left corner, as before, but now it will be part of the slider bar.
This feature will be available July 29, 2019. If you'd like to test it before then, please contact your client strategy consultant.