Every software engineer knows that documentation is the difference between a good product and a great product. If you want to get the most out of something, you need to know how to use it fully without guessing at how something works.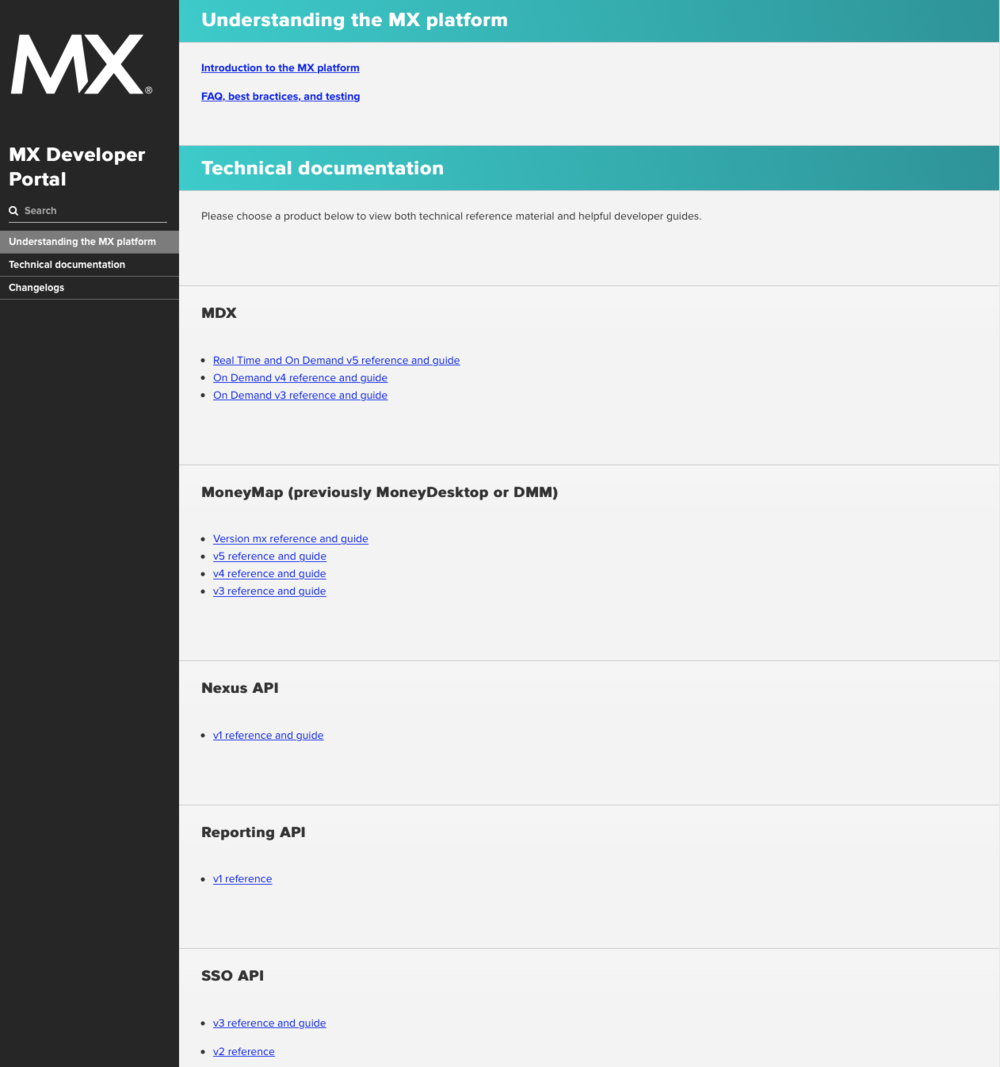 With that in mind, we've created a brand new documentation website for our partners with features designed to make your experience integrating with MX even easier. Here's a few improvements we've made:
New layout that emphasizes code examples
New site-wide search capabilities
Better support for mobile devices
Better navigation and site structure
Improved introduction to the MX platform
We've got a lot more improvements planned for the future, but seeing as it's the season of giving, we thought we'd release what we have as an early Christmas present. Merry Christmas!
You can preview our new docs right now at developer-preview.mx.com. Your documentation credentials will remain the same for both sites. Take a look and let us know what you think; if you have any questions or concerns, please reach out.
On January 13, 2020, the old site will be archived and developer.mx.com will point to the new and improved documentation. Until then, both the old and new sites will be available.