Blog
Back to Blog
6 Steps Credit Unions Can Take to Help Members Secure Financial Freedom
June 4, 2020
|
0 min read
Copied
As part of our ongoing series from Banking Transformation Week, we're highlighting an interview with Sherrie Krizic, SVP of Financial Wellness at Local Government Federal Credit Union (LGFCU), and Erin Caldwell, Director of Client Voice at MX.
In this interview, Krizic shows how LGFCU has deliberately worked toward the goal of securing financial freedom for all their members. This blueprint is essential for anyone who wants to do the same, regardless of where they work in financial services.
You can watch the video and read 6 key steps to help people reach financial freedom below.
1. Set a specific goal.
LGFCU has a mission to improve the lives of their members. As Krizic says, "Every day we come to work and we live by that mission." She adds that her team recently chose to do even more on this front. "At one of our recent planning sessions, we decided to really step it up," she says. "We challenged ourselves to secure financial freedom for every member." Narrowing in on a specific way to improve the lives of their members was the first step in building a concrete plan with concrete results.
2. Know how you're doing today.
LGFCU knew that in order to secure financial freedom for every member, they would first have to create a baseline to compare their progress against. "We decided to reach out to MX and launch a survey to our members to find out what they are thinking about their financial health and their situations." LGFCU and MX built on a framework from the Financial Health Network to discover more information about members. Specifically, they wanted to know, "Are they spending, saving, borrowing, and planning? How healthy are they? Are they vulnerable or are they just coping?"
3. Collaborate across your organization.
"We worked together collaboratively with several different departments," says Krizic. "We had marketing, organizational strategy, financial wellness and folks in MX all involved." They then combined survey results with transactional data to "identify objectively how the members were doing in those different areas."
4. Gather your analysis.
Upon gathering the data, LGFCU immediately noted that their results were on par with the results from the Financial Health Network, both nationally and regionally. "That says we all have a lot of work to do," Krizic says. She adds, "I think probably the biggest key takeaway for us was learning that people who do some kind of planning — whether it's a few minutes, a few hours, a few days a week using Excel or paper and pencil or a PFM — those people are healthier financially. That's really good information."
5. Address the challenges head on.
With this information on hand, LGFCU knew they would need to start promoting their financial wellness tools more fully. But that goal wasn't without its challenges. "I think one of the biggest challenges that we'll face is really finding ways to motivate and encourage our members to actually change their behaviors and to be proactive about managing their money," Krizic says. "That's always a challenge. People don't like to deal with it. They're afraid of it. And that's gonna always be a challenge for us, to try to find ways to help members really want to take the steps that they need to help themselves."
6. Provide immediate help.
"We had a lot of fun working with MX and in the end, all of the participants who completed the survey not only got their financial health scores, but they also got some tips on how they might immediately be able to improve their situation," says Krizic. "We looked at it as a win-win. Yes, we were getting information so that in the future we can help our members. But also the people who took the survey got a couple of interesting tidbits that they might be able to implement right away." She elaborates, saying, "We emailed them a summary of their financial health score. When we send the survey again next year, they can look back and say, 'Okay, how have I improved or how have things changed?'"
In accordance with their goal, they hope things look brighter than ever.
***
Read more about what LGFCU is doing and see original research on how you can be a better advocate in the Ultimate Banker's Guide to Financial Advocacy. Download it for free below.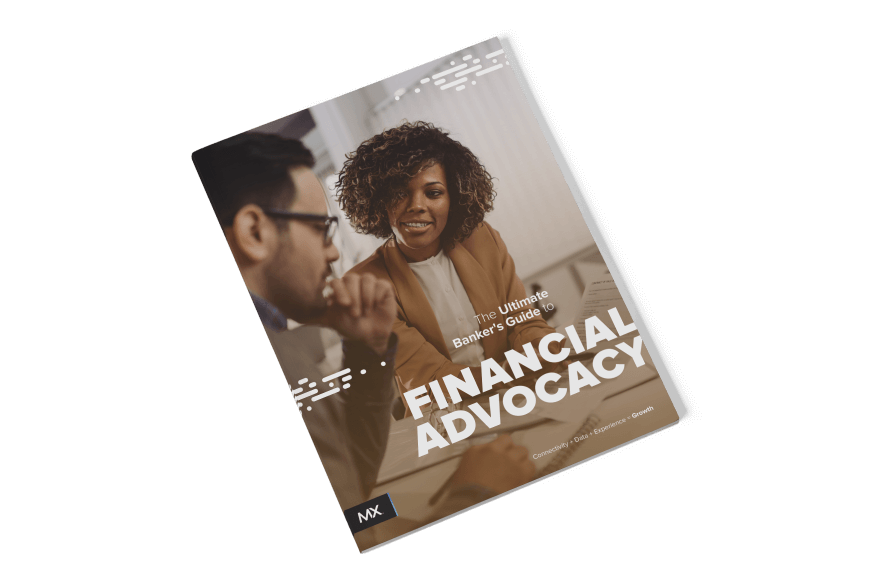 Related Blog Posts