MX News
Stay up to date on MX in the News
Featured Story
"

MX is a quiet giant in fintech

"

TechCrunch: Who will the winners be in the future of fintech?

Read story
Economic uncertainty drives 50 percent increase in mobile banking, according to MX find...
Bank Director: COVID-19: A Make-or-Break Moment for Customer Loyalty
Forbes: Banks' Playbook For Getting Through The Coronavirus Crisis
Tearsheet: Money Experience Bracket Challenge 2020
Medium: Fintech startups to watch out for
Breaking Banks Podcast: Live! From Sundance: Andy Hernandez, Regions Bank
Fast Company: 4 easy things to do now to protect your finances from economic uncertainty
Utah Business: Ryan Caldwell named to CEO of the Year list
The Financial Brand: Fight Over Consumer Data Ownership Pits Banks Against Fintechs
MX Hosts First Annual Banking Transformation Week
Breaking Banks Podcast: Live! From Sundance: Doug Nielsen, Sam Taussig
MX Named to 2020 Shatter List for Helping Break Glass Ceiling for Women in Technology
Forbes: The Next Revolution In Personal Finance: The Financial Feed
Magic Fintech Mirror, Who is the Fairest One of All in 2020?
The Financial Brand: How Banks & Credit Unions Can Turn Good Service Into Awesome CX
Silicon Slopes: The Power of Culture: Be Deliberate or Be Disrupted
Independent Banker: Secrets of 4 community bank-fintech partnerships
MX Named a 2020 Best Fintech to Work For
Bank Director: The Virtues of Growth
Nasdaq: Silicon Slopes interview with Ryan Caldwell
Forbes: 14 Tips To Help Tech Leaders Nail Their Q1 Goals
The Financial Brand: Consumers' Surprising Views on the Future of Banking
MX Promotes Tech Industry in Utah as Title Plus Sponsor of Silicon Slopes Summit
American Banker: Podcast: 'Getting out of the boys' echo chamber': Male allies in banking
Financial Planning: What clients crave in digital banking
Business Insider: Digital-only banking is super buzzy, but consumers don't think branch...
American Banker: What the Visa-Plaid merger means for banks, fintechs
Quartz: Women in financial services are tackling an underserved market: themselves
Central Pacific Bank Partners with MX to Build a Better Bank
Bloomberg: Visa's Plaid Takeover Signals Wave of Fintech Deal Making
Fast Company: 3 easy ways to meet your 2020 money goals
Deseret News: MX clocked its own nine-figure deal in 2019
CNET: MX's Jane Barratt quoted on coupling social responsibility and innovation at the ...
Yahoo! Finance: Jane Barratt interviewed on "The future of data in banking"
TechCrunch: Who will the winners be in the future of fintech?
Bankrate: Out of control with your holiday spending? Have your bank app stop you
Alaska USA Federal Credit Union Selects MX for its mobile banking platform
Forbes: 13 Demoing Strategies that Make Tech Software Compelling
MX Named a Best Company to Work For by Utah Business Magazine
Tearsheet: Financial data as the currency of the modern economy
Brandon Dewitt discusses "Changing the Future of Banking" on live webinar at Money20/20
Jane Barratt Named to Women in Finance Top 100 Influencers List
MX Study Finds More Than 80 Percent of U.S. Consumers Use Mobile Banking Weekly
Fast Company: These Are The Absolute Worst Reasons to Ask For a Raise, by Jane Barratt
MX Named a Salt Lake Tribune Top Workplaces Winner for Fourth Time
MX Security Team's Dedication to Secure Coding Pays Off
MX Enabled featured in PYMNTS.com
MX Creates Buzz at Money20/20
Tinker Federal Credit Union Partners with MX to Empower Members to Take Control of thei...
Brandon Dewitt discusses "Changing the Future of Banking" on live webinar at Money20/20
MX Launches Subscription Tracker to Help Consumers Take Control of their Finances
Ryan Caldwell, Jane Barratt Speaking at Money20/20
Jane Barratt interviewed on Breaking Banks
Ryan Caldwell shares thoughts about Patriot Boot Camp on Hiring America TV
MX partners with Utah Women in Sales
MX Wins Best of Show at FinovateFall 2019 for New MX Enabled Partner Program
"The end goal is to improve people's lives." - Brandon Dewitt to American Banker
MX Launches Partner Program to Connect Banks and Credit Unions to Leading Fintech Compa...
U.S. Bank Signs Agreement with MX to Bolster API Efforts 
MX offers insight in Utah Business story "Is College Worth the Money?"
Digital Banking Week has arrived!
Fall 2019 Data Fintech Festival a huge success
MX Brings Together Financial Industry Leaders for First Annual Digital Banking Week
ABC 4 story features MX and Patriot Boot Camp
Utah Valley University UX Club collaborates with MX
Highlight video from Patriot Boot Camp 2019 at MX
MX and Patriot Boot Camp featured on KUTV 2News
Ryan Caldwell interviewed live on Yahoo! Finance about Patriot Boot Camp
Shane Evans Joins MX as Chief Revenue Officer to Further Accelerate Growth
MX Teams Up with Personal Financial Wellness App Dave
Brandon Dewitt named one of Top 25 CTOs in The Financial Technology Report
MX Signs Four-year Sponsorship of Patriot Boot Camp, Helping Veteran Communities Build ...
MX named one of 20 fastest-growing companies in Utah
Dave selects MX data to help provide financial clarity for millions
Helios by MX featured in ABA Banking Journal
CodeChangers STEM summer camp for kids coming to MX
Don MacDonald shares thoughts on 'build vs. buy' in Bank Director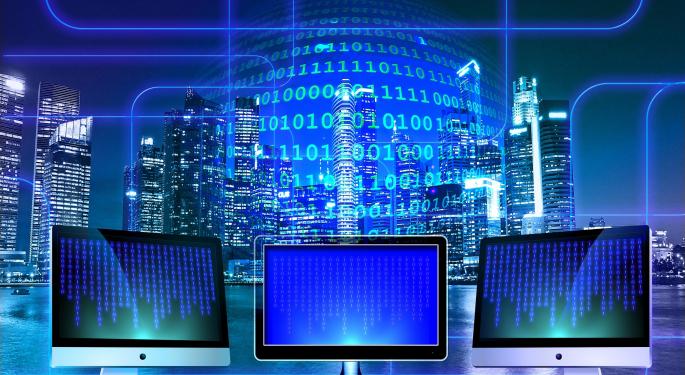 MX featured in Benzinga
Jane Barratt speaks at Fearless in Fintech
MX sponsors National Bank of Canada "Grand Tour" that raises $175,000 to prevent troubl...
Brandon Dewitt quoted in American Banker story about M&A in the industry
MX infographic featured in Credit Union Times
MX Raises $100 Million in Series B Financing, Signs 2,000th Customer
MX Wins 4 Telly Awards
Jane Barratt quoted in Reuters story about burnout
MX featured on cover of Utah Business magazine
Tearsheet reposts MX infographic "The Mobile Revolution in Banking"
MX Receives IMPACT Award from Utah Workforce Services
Ryan Caldwell featured in Forbes
How MX is making "secure coding" fun
MX engineer Denna Lawrence featured in Bankrate article on kids and savings
Meridian chooses MX Pulse to deliver AI-driven insights in online and mobile banking
MX hosting Women Who Code "Hack Night"
Check out MX's expanded office space!
Bankrate features MX-Personetics in article
MX Working with CFSI to Help Advance Financial Services Innovation
"Your biggest competitor is complacency," Don MacDonald tells Bank Director audience
Meridian innovates by choosing MX for Pulse
Marketing Money podcast interview with Jane Barratt and Brett Allred
Hughes Federal Credit Union selects MX Helios mobile as part of its digital transformation
MX wins 2019 Fintech Breakthrough award as Best Financial Research and Data Company
MX Research article spotlighted in Finovate Blog
MX wins a 2019 Utah Genius award
MX Named on 2019 Shatter List for Helping to Break Technology's Glass Ceiling
How financial health and AI will define banking's next competitive era
MX Announces MoneyMap with Pulse: Ushering a New Age of AI-driven Financial Guidance
MX highlighted in Credit Union Journal
MX recent award featured in The Daily Herald
Washington Federal chooses MX Helios as its mobile banking app
MX Engineering featured on cover of Software Executive
MX recognized in list of 2019 "Best Fintechs to Work For"
MX and Personetics partner to bring AI-driven personalized insights and advice to their...
Tearsheet features MX in data aggregation series
American Banker reports on MX partnership with Personetics
American Banker spotlights MX engineers teaching refugees
Fintech Data Festival - Winter 2019 a big success
MX named a 2019 Top Fintech Company to Work For by American Banker
Kony and MX Team Up to Empower Banks and Credit Unions to Help Consumers Gain Greater I...
MX gets shout-out in Forbes
Bankrate story spotlights MX digital money management tools
"What is data aggregation and why it matters for digital finance" airs on Tearsheet Pod...
Don MacDonald shares vision for banking in "The Most Important Question in Banking Righ...
Inspiring story of former refugees turned MX interns airs on KSL 5 TV
Data is Powerful, But Not Banking's 'Silver Bullet' -- article in The Financial Brand b...
MX customer Lake Michigan Credit Union featured in Credit Union Journal
MX data empowers Lake Michigan Credit Union members to improve their financial lives
MX in the future of Silicon Slopes
Jane Barratt talks data-driven ROI for credit unions
"A look inside MX's flat organizational structure"
Dynamic Sales Leader Dave Norton Joins MX Executive Team
Nummo selects MX data to help improve financial future for thousands
MX hosting the first Women Tech Council "3x3 Connections" event
Jim Marous and Don MacDonald to co-present "Data-driven disruption in banking"
MX Named Most Meaningful Company in The Salt Lake Tribune Top Workplaces 2018 Awards
MX lands former NUVI president as company's first chief product officer
Aliens Descend on MX!
MX makes a hit at Money 20/20
Jane Barratt named Chief Advocacy Officer at MX
BBVA Compass tells American Banker how their mobile PFM usage has shot up with MX
MX data empowers Ent Credit Union members to improve their financial lives
MX named to the Entrepreneur 2018 Top Company Cultures List
MX Chief Customer Officer Nate Gardner interviewed by BBVA Compass
Pioneer Bank Achieves Greater Visibility into Customers Accounts with MX
MX Kicks off Fall 2018 Fintech Festival
MX Director of Information Security interviewed in Bankrate
Engineering at MX earns Gartner praise
MX billboards get shout-out in Forbes.com
Don MacDonald, CMO, shares MX research with CUInsight for story "big data and credit un...
Origin Bank praises MX Personal Finance in American Banker
BBVA Compass adds MX-powered financial tool to its latest mobile app
MX named one of fastest-growing companies in Utah
Ryan Moore, MX engineer, to speak at React Rally
CodeChangers, the STEM summer camp hosted by MX, starts today!
Mercantile Bank of Michigan to address how AI starts with clean data
Brandon Dewitt interviewed by American Banker
Apiture Teams with MX to Launch Personal Banking Tools
Ryan Caldwell interview in InformationWeek
MX QA Engineer Mara Behles Dean talks about learning to use JavaScript
MXers Run Against Cancer
Our June '18 Fintech Festival kicks off today!
Women Tech Council high school girls visit MX campus
Ben Holzman named COO of MX
FinTech Festival coming to Sundance, June 18-20
MX "data visualization and budgeting solutions" featured in PaymentsSource
MX engineer Rosie Thomas talks about Ruby on Rails
Questis Switches to MX for Faster, More Secure Connections
Wanna tour our new MX booth?
Don MacDonald speaks on "The Data Age of Banking" at The Financial Brand Forum
MX hosting Utah Ruby Users Group (URUG) Meetup - May 8
MX customer success featured in American Banker
MX's Ryan Moore to speak at flatMap in Oslo, Norway
Ryan Caldwell talks about the future of MX
Five Things You Didn't Realize About Product Design
MX and Coast Capital empower members with the Take Charge Money Manager
Barclays' US Consumer Business Invests in Personal Financial Management Tool by MX
COCC Announces MX as a Preferred Partner
Announcing the MX Atrium API
MX Wins 6th Consecutive Finovate Best of Show
NCR Partners with MX to Launch Data-Driven Money Management Solution for Financial Inst...
New MX Billboards Debut
MX Announces New Addition to Data-driven Money Management Tool Available to Millions of...
MX Appears In Forrester's Vendor Landscape
MX Further Strengthens Its Executive Leadership with Appointment of Former Intel, Fiser...
MX Wins BAI Innovation Showcase Award
MX Wins Seven Telly Awards
MX Raises $30 Million Series A Financing from USAA and Digital Garage
The MX Apple Watch App, Built on Helios
The Q Awards: BusinessQ presents Utah Valley's top movers and makers of 2014
MX Attracts Recent CFO of the Year
MX Awarded Best of Show at FinovateFall & CUNA Tech
MoneyDesktop Changes Name to MX and Releases New Products
No Results
Subscribe to get updates on new news