Blog
Back to Blog
Banking Transformation Week Recap
March 26, 2020
|
0 min read
Copied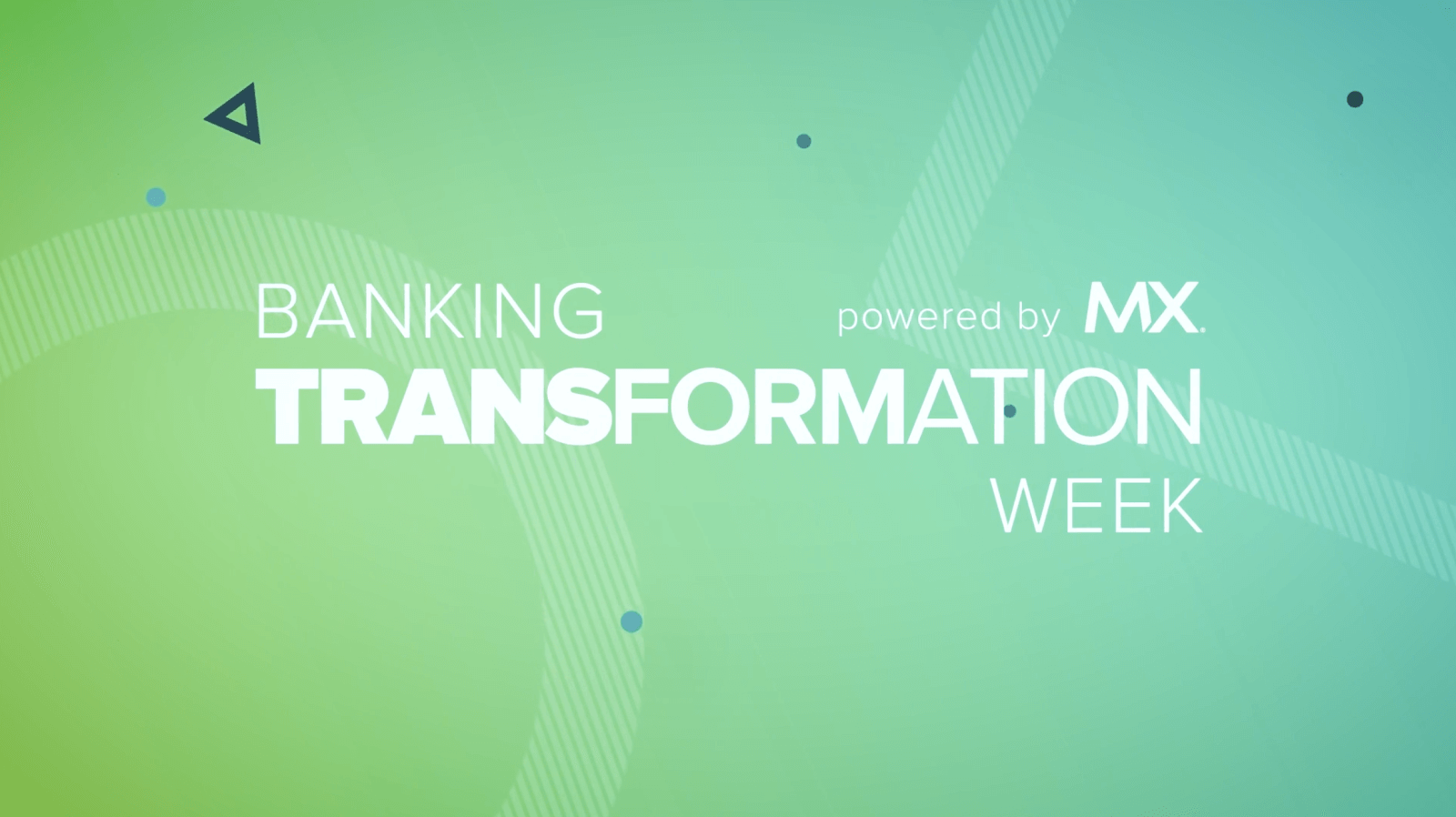 Banking Transformation Week is now officially over, but you can still access the presentations and content through April 30th, so register today if you haven't. 
Day 3 was short and simple. In an introductory video, Shane Evans, Chief Revenue Officer talks about the most pressing needs in business during the Covid-19 crisis. He says, "People are scared, and businesses have started preparing for many downside scenarios. As we look at downside scenarios, might I suggest that we focus on our most valuable asset: Our people." He adds, "I would encourage everyone to practice a high degree of empathy. Try and understand the emotions that your team members will experience as the situation unfolds." It's a message that's more important than ever.
Evans also introduces three key assets you should consider downloading today:
The Banking Transformation Readiness Worksheet, which enables you to quickly assess how you're performing today.
Future of Banking Diagnostic Industry Test, which walks you through your current institution health on a variety of fronts.
The Banker's Action Toolkit, which contains the Ultimate Guide to Data Transformation, 4 Disconnects Between Financial Institutions and Customer Expectations, Fintech Data Mistakes and How to Avoid Them, How to Align 2020 Digital Initiatives in an Economic Downturn — all of which contain primary and secondary research.
Day 3 also included a panel discussion from a variety of experts titled "How to Best Help Your Small Business Customers Right Now," which is a critical topic given that 60 million people are employed by small businesses, and all of them are worried about what this crisis means for them.
Curt Queyouze, President at Tab Bank, talks about his personal experience in Louisiana during Hurricane Katrina and how that experience is influencing his decision during today's crisis. "It's a time for banks to be heroes," he says. And he adds that it's important for businesses to "assume positive intent" rather than distrust their customers right now. Steve Robert, Co-Founder & CEO at Autobooks, echoes this idea saying, "Now's the time to be collaborative" and "it's an opportunity to demonstrate that we are listening to customer needs."
Sam Taussig, Head of Global Policy at Kabbage, adds that people should err on the side of overcommuniation. "I encourage overcommunication," he says. "Communicate with your regulators, your partners, your clients, your vendors." He also points people to HelpSmallBusiness.com, which gives people the opportunity to give money directly to businesses that might be hurting right now.
Adam Miller, Director of Branch Small Business Strategy at Regions Bank, takes a similar approach, saying, "Our first priority is compassion." He recommends that people in financial services "serve with sincerity and humility" and "remember that we're serving for customers' problems."
The entire conversation is full of essential tips for banks and fintechs to follow right now to best serve small businesses.
Looking for more?
See the Day 1 highlights and the Day 2 highlights. You can also register to get all the content for free.
Finally, check out the hashtag #btw2020 on Twitter to see the conversation there.
"People want to be seen and heard...and there's nothing like a human voice and face to confirm that."
Our CEO, Josh Rowland was a part of a fantastic panel yesterday to discuss how to best help your retail customers right now. The #BTW2020 has more upcoming live panels today. pic.twitter.com/wRt57HhztF

— Lead Bank (@Lead_Bank) March 26, 2020
Little did we know when we recorded Bank Transformation Week #btw2020 how it would only take a week for #communitybanking to be transformed. It seems like a decade ago. Appreciate you, Theo @psb_dc, for asking tough, insightful questions at the front end of this crisis. https://t.co/hBIEhb7q1i

— Jill Castilla (@JillCastilla) March 24, 2020
@rshevlin talking mobile and the branch of the future. #BTW2020 pic.twitter.com/7lKbdgK475

— Bryan Clagett (@Clagett) March 24, 2020
"Exceptional data starts with MX. That's what we do. That's everything that we are about – how do we connect to that data, cleanse that data, get it structured, give it meaning – and then use that data to power beautiful experiences."@Ryan_Caldwell @MXenabled #btw2020

— Erin Caldwell (@fintechmaven) March 25, 2020
Until next time!
Related Blog Posts