Blog
Back to Blog
6 Bold Predictions for the New World of Banking and Fintech
June 23, 2020
|
0 min read
Copied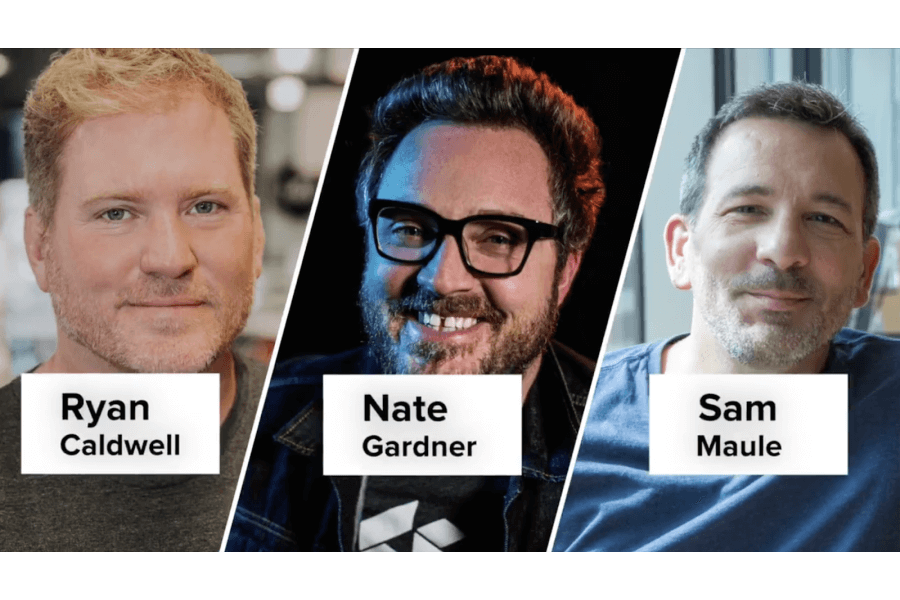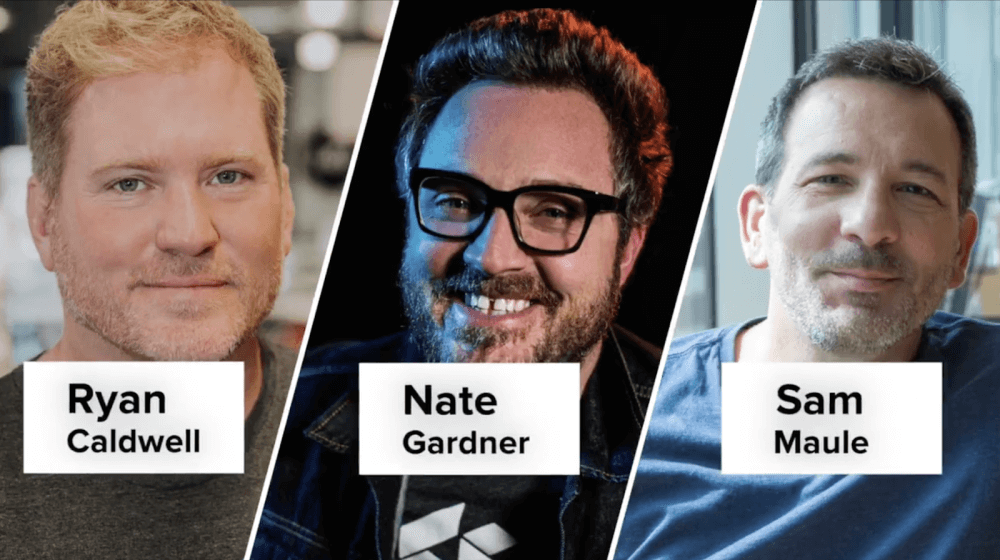 Ryan Caldwell, Founder and CEO at MX, and Sam Maule, Managing Partner at 11:FS, launched the New World webinar series from MX with 6 bold predictions for financial services. Nate Gardner, Chief Customer Officer at MX, hosted the discussion, which was full of actionable insights for the rest of 2020.
You can read a few highlights below and watch the full video at MX.com/new-world.
1. There will be a mass migration from tech hubs such as San Francisco and New York to suburban areas.
Maule opens the conversation by talking about how Marqeta just announced a second headquarters in Colorado, how MX has brought in amazing talent in Utah, and how Jacksonville now has two Amazon warehouses along with tech campuses from Bank of America, Deutsche Bank, Wells Fargo, and Citi. He adds that similar booms have occurred in a variety of other places including Raleigh in North Carolina as well as Austin and Dallas in Texas.
"The reality is that the internet works just as well in Iowa as it does in San Francisco," he says.
In this same vein, Caldwell says that the key prediction here is that there will be a mass migration. As Covid-19 shut down offices, people quickly realized the benefits and viability of remote work — largely thanks to asynchronous communication. Employees are now realizing that they don't have to stop by a team member's desk to get things done and can instead shoot off a quick text or voice message to be read at the convenience of the receiver. "If you haven't adjusted to asynchronous digital execution," Caldwell says, "that's going to put you at a competitive disadvantage."
Maule then illustrates how when the PPP loan program was announced, Bank of America rolled up their corresponding mobile app and website in just eight days. "They weren't in the same room when they were doing it," he says. "I think you're seeing that over and over again with banks across the space. They're realizing they don't need to move their people back into the offices until, say, this fall or in 2021."
2. The democratization of data and financial services will begin to level the playing field for humankind.
As people feel nervous to visit a financial advisor in person because of Covid-19, they're increasingly turning to digital technology to get the job done. Even more importantly, they're realizing that automated financial guidance is inexpensive compared to human advisors. Because of this decrease in expense, financial services are becoming democratized. "Every single human in a developed country is able to get ready access to things that used to only be reserved for kings," says Caldwell.
Caldwell compares the situation to using GPS technology, which became widely accessible to almost everyone over the course of just a decade. "If you want to know your location and be guided from point A to point B as you're driving somewhere or as you're hiking somewhere, the first thing you have to do is use multiple GPS satellites to get your location," he says. "Well, now that people have made their financial lives digital, they get their location by syncing to [the equivalent of] GPS satellites that are like, 'This is your 401K, your HSA, your checking, your savings, and this is where you are financially.' And then you just basically say to this digital assistant where you want to go, and it will help guide you there." He adds, "That's going to change things because for the first time, you're going to have people who don't have a lot of money, who are going to be financially empowered in ways that they've never felt before."
Caldwell and Maule then both talk about self-driving cars and how these safety features, along with many other modern features, have enabled speed limits to rise over the decades. "With airbags, seatbelts, sensors, and everything else we're able to actually go faster," Maule says.
The same trend will increasingly happen in banking as people reap the benefits of personalized financial automation. Caldwell says, "There's so much more good that can come out of this than harm. We've got to be careful, but to not have the good that can come from this would be a travesty."
3. Current manifestations of fintech and bank competition will cease to exist.
Caldwell and Maule discuss the increasing urgency to blur the lines between banks and fintechs in the interest of evolving toward the next era of banking. "If you're a fintech and you're trying to scale, you can't just stay a fintech," says Caldwell. "And if you're a bank and you're trying to survive, you can't just stay a normal bank. There's going to be a new entity that's not like a current bank at all and not like a current fintech at all. That will be the winner."
"It has become paramount to understand how you contribute to an ecosystem," says Maule. "And an ecosystem has all kinds of players. If you don't have balance in any ecosystem, the ecosystem dies." He continues, "We're seeing the morphing of different companies in the solutions that they provide and how they work together."
4. A new breed of data and customer-centric financial entities will begin to wreak havoc on existing banks.
Caldwell explores how banks and fintechs have to evolve just as animals constantly evolve new ways of hunting and surviving. He says that most fintechs "haven't quite figured out how to become more like a bank because it's super treacherous and regulators are nervous." Likewise, he says most "banks can't quite figure out how to become fully data centric." However, he says, "a few are starting to break away from the pack. And as they start to break away from the pack, the organic growth rates are going to shake this industry to its core." This new breed of bank-fintech partnerships will dominate the space.
Maule then addresses the question of how banks should move forward, and he encourages leaders at financial institutions to "get back to your DNA and what you're incredibly good at." In other words, each player in the space must acknowledge their unique strengths. Maule says, "If there's anybody who says there's an off-the-shelf solution for this, you should just close your computer up and walk away."
"That's why I love MX," he says. "I've loved Ryan and the team there forever and a day. I have no problem getting on systems like this and talking about them because I know how good the team is and the focus that they have."
5. Apple, Facebook, Amazon and other big tech companies won't stay on the sidelines for long.
Maule then talks about how Google hired former Citi executive Yolanda Piazza as well as former PayPal executive Bill Ready. He adds that Facebook hired former PayPal president David Marcus and PayPal hired former Amex executive Dan Shulman.
"I always say watch the hires, watch the talent," he says, and he encourages people to read Ron Shevlin's piece "Amazon And Goldman Sachs: A Small Business Lending Wake-Up Call For Banks," which paints this particular partnership as a win-win for Amazon and Goldman Sachs and a potential lose-lose for traditional banks.
6. A new generation of banks will be loved and viewed by their loyal customers as heroes. Others won't survive.
Following in the vein of prediction number five, Caldwell talks about how tech companies such as Amazon set the bar for digital customer service. He says, "If you want to be that great bank — if you want to be that loved bank — you're gonna have to learn from the big players that already know how to take care of the customer. They have customer obsession nailed."
"I'll give a good example of this," Maule says. "Y'all remember Google Wallet when it rolled out, and we were all convinced that they were going to dominate the space. What's interesting about it is that Google Wallet has a place in the gaming space."
"Think about Twitch," he says, "I've talked about Twitch on stage a couple of times, and I've looked at the audience from the financial services space and I've just seen blank stares. I'm like, 'Folks, you don't know what's coming.'"
In the end, Caldwell, Maule, and Gardner all agree that for banks and fintechs to succeed, they have to focus on evolving their culture to be obsessed with meeting and exceeding the demands of their customers. "Culture is everything," says Maule. "It is tough to build a culture of innovation, a culture of rapid smart risk."
"It does come down to culture," Caldwell says. Specifically, he says that the winners in the industry will be those who are "completely customer obsessed and use data to deliver better experiences for their customers." These bank-fintech partners stand the best chance today and beyond.
Watch the full video and the other webinars at MX.com/new-world.
Related Blog Posts