Blog
Back to Blog
Customer Service in Banking Requires Seeing the Whole Person
July 24, 2020
|
0 min read
Copied
As part of our ongoing effort to help financial services companies navigate the COVID-19 crisis, we've created a series of digital discussions on the topic. Attendees collaborate over breakfast (provided via a GrubHub gift card) around best practices for engaging customers and improving outcomes right now.
This week's roundtable was led by Don Parker, EVP of Partnerships at MX, and Katie Catlender, EVP and Chief Customer Officer at Cambridge Savings Bank.
You can read a few highlights below.
Katie Catlender starts the conversation by saying that while she's been in banking for just five months, she's spent 25 years in healthcare. As a result, she's able to give a fresh perspective on what it means to help customers.
"I'll start by comparing the similarities between financial services and healthcare," she says. "At the end of the day, a consumer is a whole person. And typically what makes someone thrive is their financial wellbeing and their health."
According to Catlender, seeing someone as a whole person requires banks to "look at data and insights that drive what matters most to someone, and then think differently about how you connect your existing capabilities together to meet people where they are." She adds, "It's about how you build the muscle as an organization to link existing things together to show up in a way that's going to matter most to your customers and build loyalty and allow them to achieve the goals that they want to achieve."
When it comes to linking existing capabilities, Catlender says, "It's less about the savings account vehicle or the CD or the checking account vehicle or the loan. It's what you put around [those products] to really guide, anticipate, engage, and advocate for what that customer needs." In short, offering an isolated banking product isn't sufficient to guide the whole person. What each customer needs is personalized guidance and advocacy so they can see exactly how to get from where they are to where they want to go.
This advocacy is urgent, since "two thirds of American adults really don't know how to start thinking about their own financial wellbeing" and since Americans are constantly slammed with "cost surprises" —which often include healthcare expenses. "Healthcare is the biggest expense that someone has beyond paying their monthly rent or their mortgage," Catlender says.
It's also urgent because COVID-19 is aggravating financial anxiety at the same time that technology is changing what banking means. These changes require knowing how things are evolving in real time —and this requires dynamic data. Catlender says, "One of our top priorities is the investment in and the discipline around using data. And when I say data, I mean how you use feedback from customers, whether that's structured or unstructured." This process of data gathering is essential to understanding "how people are really feeling in the time of COVID-19."
"One thing that we did successfully at Blue Cross, that I will translate appropriately to Cambridge Savings Bank is having a roadmap of customer experience opportunities," Catlender adds. This map includes the task "to find and fix things that are causing friction," which entails helping customers immediately find help instead of "making someone go through 16 prompts." It's about keeping "human connection in a more digitally oriented world."
According to Catlender, to do this well requires "innovation through strategic partners." Throughout the roundtable, Catlender talks about how MX is helping on this front —especially when it comes to gathering data and providing personalized financial guidance for customers at Cambridge Savings Bank. She advocates for "a shared sense of collaborating on behalf of a better customer experience" as a way to treat each customer as a whole person.
See how you can improve your customer experience via </i >the Ultimate Guide to Financial Advocacy.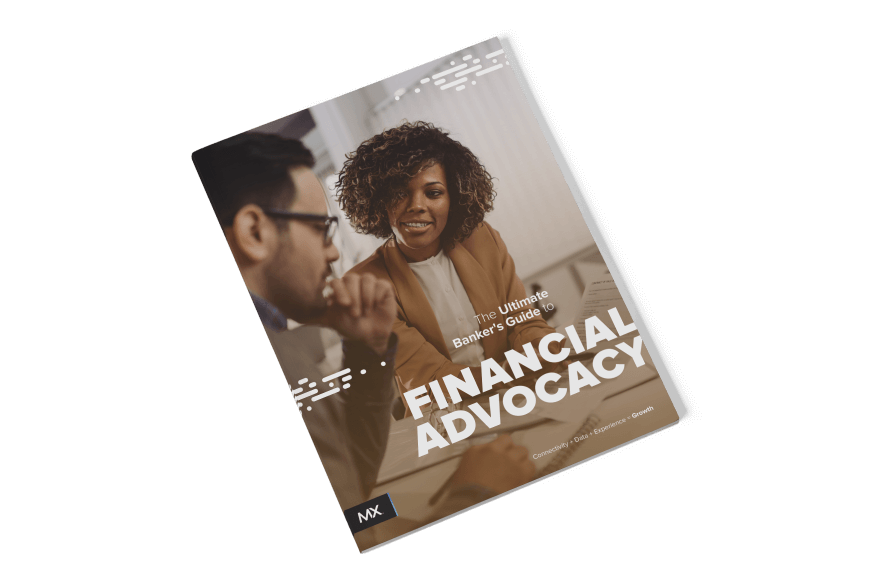 Related Blog Posts