Blog
Back to Blog
Financial Advocacy: How Fintechs Can Take an Active Role
July 29, 2020
|
0 min read
Copied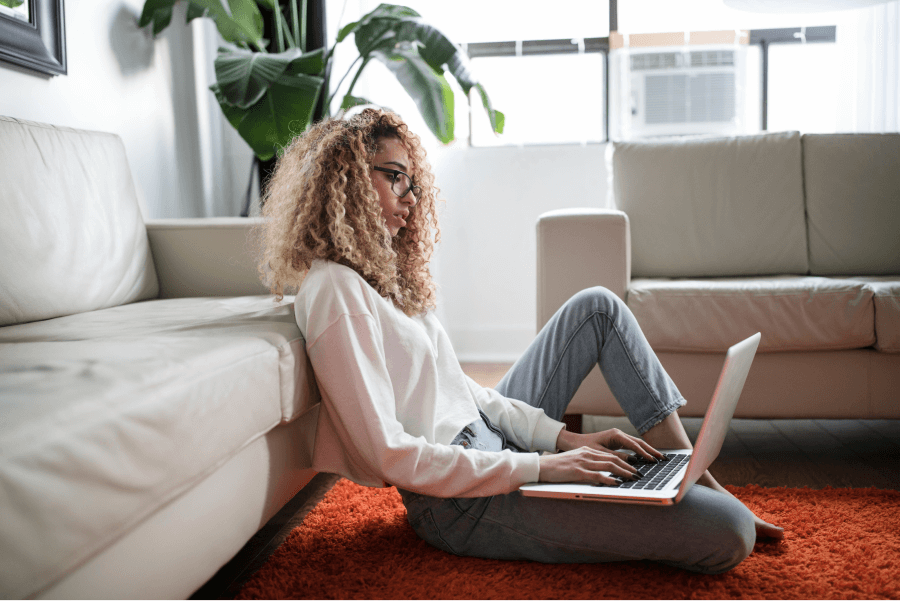 Financial advocacy is a term commonly used and heard amongst financial institutions — and for good reason. Financial advocacy is centered around helping people become financially strong through the use of technology and financial literacy. Although this is widely practiced across financial institutions, fintechs are not always as well known for emphasizing this need for their customers.
The truth is, however, that fintechs are very much aligned with financial advocacy when it comes to the core of their business. Most fintechs have emerged out of the desire to make some part of the financial industry easier for consumers to interact with and navigate. Essentially, fintechs have tried to find technological solutions to make the management of money, well, more manageable.
When it comes down to it, finances are one of the most important and stressful aspects of our daily lives. Today, a staggering 67% of adults worldwide are financially illiterate1, which generates a significant social cost around the world. What's more, because a lot of adults are not financially literate themselves, they're unable to pass on those critical skills to their children. A recent study found that "84% of U.S. consumers have not attended a financial literacy program."2 And according to a study by University of Illinois, around 32% of adults are considered to have low money management skills, and 36% are considered to be financially at risk.3
The one great advantage that fintechs have over traditional financial institutions is their ability to move fast and to be nimble. They're also not as highly regulated. When these two factors are brought together it can lead to amazing innovation and technological solutions that make managing money — in many ways — much easier and simpler. However, as the old adage goes: "with great power, comes great responsibility." Because fintechs have the ability to move so fast, and the freedom to do so, they also have an increased responsibility to tread carefully.
The thing is, fintechs are generally very good at what they do. They can gamify the experience of managing money, making it so that some people may feel more comfortable taking risks. And although that's inherently good, the technology that makes the experience simple also needs to have components that educate consumers as they're making these decisions. Otherwise, costly and sometimes devastating outcomes may take place. Regardless of how simple we make the experience of managing money, it needs to be balanced with a healthy dose of education. But education alone isn't enough. The information needs to be actionable and easy to understand. And that's exactly where technology comes in. Fintechs can leverage technology to create much better solutions when it comes to teaching their customers how to interact with finances more effectively and in real-time.
A Few Fintechs that Are True Customer Advocates
As we explore the fintech landscape, a few fintechs shined as those that are truly focused on driving advocacy for their customers. Here are a few that rose to the top.
One example of how fintechs are becoming financial advocates is Salary Finance. The fintech uses a broad range of criteria for lending, and primarily evaluates users' worthiness based on length of employment. This means that they're able to help "those employees [that banks won't often lend to] who have got themselves into a high interest debt trap get out by consolidating their high interest loans into much lower interest loans and get them on-track to saving."4
Summer is another fintech that's helping people take charge of their finances by helping them pay off student loans faster. This fintech is on "a mission to act as a "trusted advisor" to student loan borrowers. Through its platform, borrowers can get a "full 360-degree view of their current student loan situation, and begin exploring options for how to repay it in the most financially efficient way possible."5
Yet another example can be seen with Betterment. According to the fintech, they believe that the way people are used to managing money is broken. The financial advisor fintech provides investment management services to consumers with the goal of helping them make the most of their money.
OfColor is taking customer financial advocacy to a whole new level. Right now, "the underbanked are estimated to have spent $196 billion in fees for alternative financial services in 2019."6 What's more, "Just over 30% of Black households and 29% of Hispanic households reported being underbanked, compared to only 14% of white ones."6 That's why OfColor has made it their mission to close the racial wealth gap.
How All Fintechs Can Become Financial Advocates
As technology continues to advance, many consumers, especially the ones in younger generations, are expecting a lot more from their financial institutions. A lot of consumers who flock to fintech solutions want a smarter way to make more of their money. What they're looking for is a solution that allows them to put their finances on autopilot. This growing consumer demand has in turn continued to increase competition within the financial industry and caused a lot of new, and often non-traditional, entrants to take a piece of the pie.
But with fintechs moving so fast, and the financial landscape becoming more and more competitive by the day, how do you ensure customer financial advocacy without losing momentum? With technology, of course.
Consumers want a simpler approach to their finances. For example when they set retirement goals, they want updates on how they're tracking against them. Or if they're actively investing, they want to understand, based on their cash flow, how much money they can safely transfer into their high yield savings account. Sometimes, it's even as simple as keeping track of where their money is going with updates on new subscriptions, or surfacing unused subscriptions that have been slowly syphoning their savings every month.
Needs just like these are exactly what drove the team here at MX to create Pulse — a proactive and predictive financial wellness tool that helps consumers make smarter financial decisions based on their current spending and cash flow without requiring the user to do the heavy lifting. With guided financial advice and personalized insights, fintechs can help their customers make better decisions in real-time, building financial strength and increasing their engagement.
The predictive technology within Pulse makes it easier for customers to make the most of their financial circumstances and start to expand the way they view their money. Pulse's proactive insights help customers increase savings deposits and free up their capital to make larger investments including: auto, home upgrades or purchases, small business loans, and so much more. The more money customers have to invest, the better it is for fintechs as well — it's a win-win situation.
With Pulse, fintechs can increase engagement, loyalty, share of wallet, brand equity, and more. But most importantly, Pulse makes it easier for fintechs to invest in the financial wellbeing of their customers today and in the future.
1 https://gflec.org/initiatives/sp-global-finlit-survey/
2 http://www.nber.org/papers/w13565.pdf
3 https://www.marketwatch.com/story/most-young-americans-are-living-on-the-edge-financially-2018-08-27
4 https://www.forbes.com/sites/madhvimavadiya/2019/05/02/financial-wellness-how-to-do-fintech-well/#2e40ca6f45d6
5 https://techcrunch.com/2019/09/26/summer-wants-to-vanquish-student-loans-for-borrowers-and-now-has-10m-to-do-it/
6 https://blavity.com/how-traditional-banking-fails-customers-of-color-and-what-we-can-do-about-it?category1=opinion
Related Blog Posts