Blog
Back to Blog
Money Experience Summit Day 2 Highlights
September 2, 2020
|
0 min read
Copied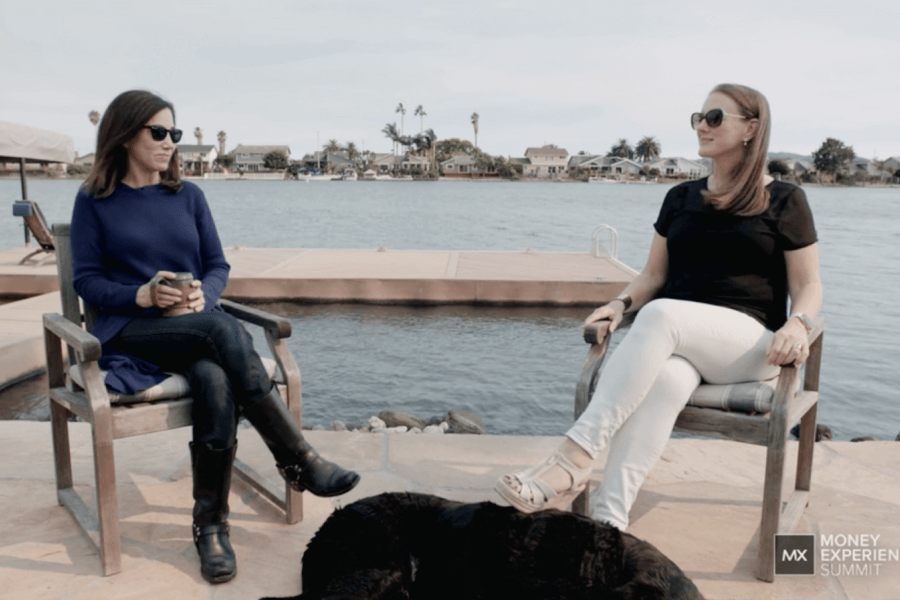 As we wrap up Money Experience Summit with an incredible day two, we've highlighted some of the most memorable keynotes and breakout sessions below. From actionable takeaways and engaging interactive sessions to one-on-one live networking — it was an event to remember. Some of the most memorable moments included Frank Abagnale's iconic story of how he turned his life as a conman around and became a renowned fraud detection expert and Allison Levine's journey of what it takes to be a leader who possesses the courage, perseverance, and dedication to overcome what might seem as insurmountable challenges.
If you didn't have a chance to watch all the sessions, or there was a specific one you missed — we've made them available on demand for you and your team.
Get full access to all the sessions on demand.
Here are a few of the many stand-out moments:
"We're all learning how to work with a new remote world, a virtual world, how to actually do things that may have once been in presence and now have to be done in a virtual environment." — Brandon Dewitt, CTO at MX
[Watch The Future of the Money Experience with Brandon Dewitt, Co-founder and CTO at MX]
"When you're in a leadership position, even when you feel like absolute hell, you still have to get out there and do your job. And every single member of a team, every single person watching this conference is in a leadership position. Leadership is not about title or tenure or how many people report to you or how big of a budget you oversee. Leadership's about realizing that every member of a team, regardless of title or tenure, has a responsibility to be looking out for one another." — Alison Levine, First American Women's Everest Team Captain and Bestselling Author
[Watch On the Edge: The Art of High-Impact Leadership with Alison Levine, First American Women's Everest Team Captain and Bestselling Author, and Jane Barratt, Chief Advocacy Officer at MX]
"Well, you know, risk management is half art and half science. So I always believed in the 40 years that I've been doing this, that education is the most powerful tool to fighting crime. So the only way that there is no technology, there never will be any technology, including AI that can defeat social engineering. You can only defeat social engineering with education. You have to train that person to understand when they are being socially engineered, whether they work in the call center, or whether they're a teller in the bank or whether they're just an employee of the company in the accounting department. I tell every company,the most important job is keeping the information entrusted to you, safe, whether you're the CEO or whether you're the janitor.
So I would say the number one thing that banks and financial institutions need to do is a better job of educating their employees. So they understand the risk and they understand why those controls are in place to protect both of them, their clients and their company." — Frank Abagnale, subject of Catch Me If You Can, and Cybersecurity and Fraud Prevention Expert
[Watch Catch Me If You Can with Frank Abagnale, subject of Catch Me If You Can, and Cybersecurity and Fraud Prevention Expert]
'At the end of the day, this business is about customer experience. User experience matters. Customers [change behavior] out of necessity, but the behavior is sustaining out of delight.' — Andy Hernandez, Chief Digital Officer at Regions Bank
"Go really deep with your customers before you go broad, and really deeply understand what your customer needs are and what problems [they have to solve]. If you really understand the customer, the customer wants choice. And they want control over their experiences.' — Alexa Maher, Sr. Manager Ground & Lounge Experience at American Airlines
'While women traditionally earn 84% of what men earn, they have stronger financial health scores because of spending, saving behaviors." '[This is a] first indicator that open banking will enable more women to have better credit scores due to their data and not to gender biases.' — Emma Steeley, CEO at AccountScore
"Digital Transformation needs to be on the roadmap sooner. [It was] originally on the roadmap for planning months and years away, now these things need to be considered in days and weeks. With COVID-19 and 2020 and beyond the priority is reducing friction in the customer journey." — Cory Ayres, VP Market Development at Experian
'When you start thinking beyond 'worst case', then you start coming up with clever solutions. Doing so will change the way you approach and solve problems.' — Alex Carilles, Chief Digital Officer at Simmons Bank.
"There's a direct correlation if consumers start to track their credit, do financial literacy [courses] and budget [to] improvement. And you can start to get ahead of the score and take a risk on those folks because they're going in the right direction." JB Orecchia, CEO at Savvy Money
Keynotes
On the Edge: The Art of High-Impact Leadership
Alison Levine, First American Women's Everest Team Captain and Bestselling Author
Jane Barratt, CAO a MX
The Future of the Money Experience
Brandon Dewitt, Co-founder and CTO at MX
Catch Me If You Can
Frank Abagnale, Subject of Catch Me If You Can, Cybersecurity and Fraud Prevention Expert
Interactive Breakout Sessions
Banking on Digital Growth: The Strategic Marketing Manifesto to Transform Financial Brands
James Robert Lay, Founder & CEO, Digital Growth Institute
From Survive to Thrive: 2020 Digital Transformation Initiatives
Liz Wolverton, Chief Strategy & Customer Experience Officer, Synovus
Credit Score 3.0: How Integrated Scores Provide a Two-Way Experience Boost
JB Orecchia, CEO, SavvyMoney
The Three Winners of Frictionless Cash Back: Why the Old Rewards Playbook Doesn't Work
Ryan Wuerch, CEO and Founder, Dosh
Partnerships: How Banks Compete Above Their Size with Speed
Matthew Michaelis, Chairman and CEO, Emprise Bank
Will Banks & Fintechs Create the Experiences Needed for the New Normal
Jim Marous, Co-Publisher of The Financial Brand
Related Blog Posts