Blog
Back to Blog
MX Announces New Connectivity and Data Products
September 1, 2020
|
0 min read
Copied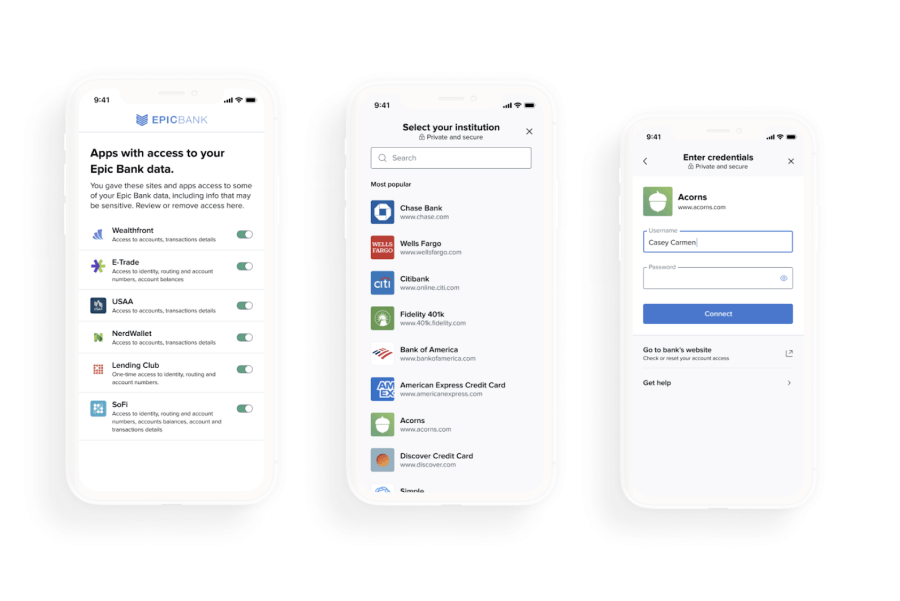 MX announced a wide range of advancements in banking and finance technology on the first day of the Money Experience Summit.
See an overview below, and request a demo to experience anything for yourself.
Portal (Open Banking API & Portal)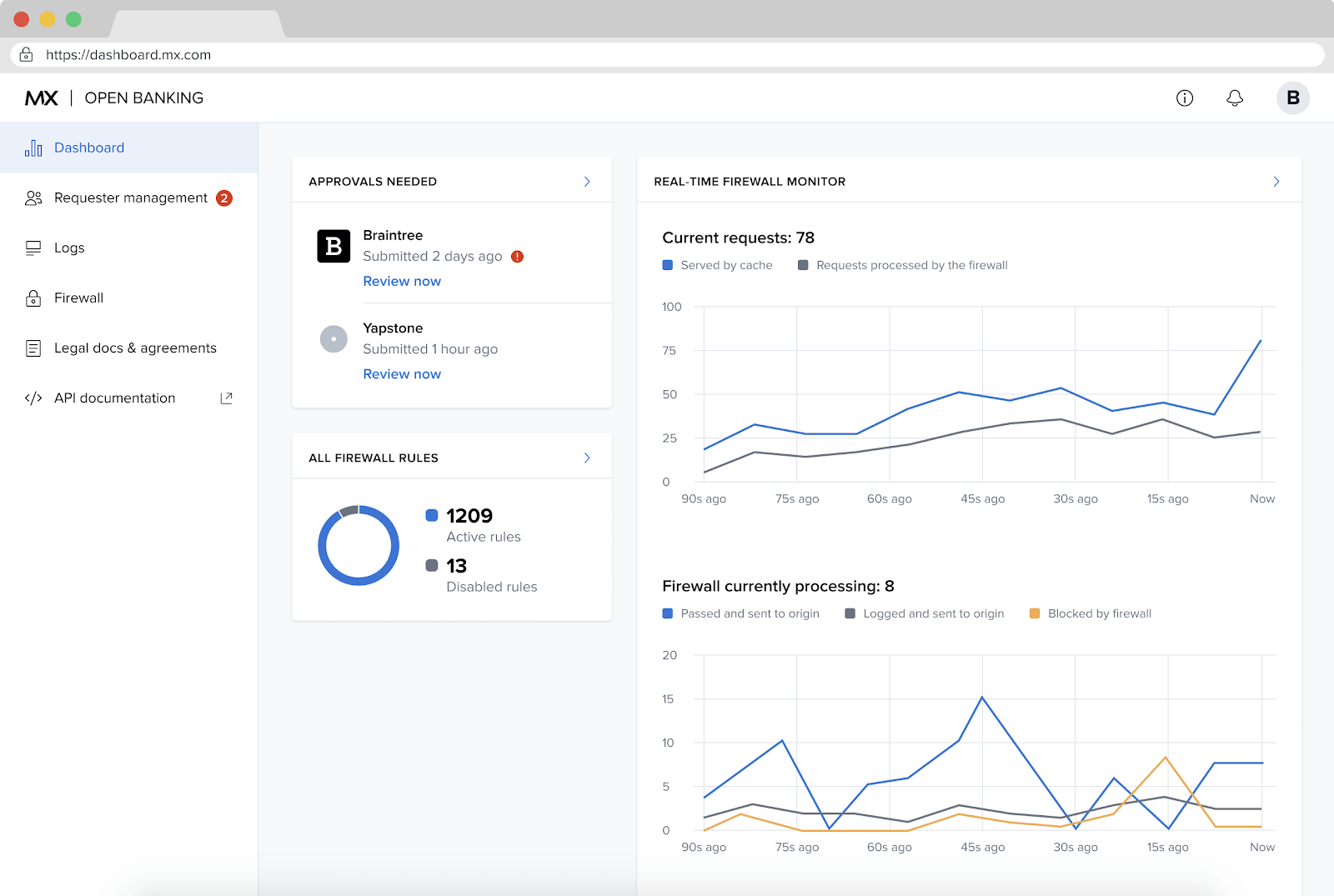 MX first announced Portal, a product that expands open banking adoption by offering financial institutions access to open-sourced API documentation that matches FDX guidelines. The out-of-the-box solution can be managed by a financial services company or hosted by MX as an enterprise service solution.
Portal makes it easy for financial services companies to embrace open finance, which extends open banking to a range of new services to fulfill the MX mission of empowering the world to be financially strong. With open access, customers can make more informed decisions with their money. Not only that, but the added transparency of open finance empowers people to quickly choose the services that best help them.
We chose to create a solution that matches FDX best practices to ensure that organizations always have the freedom and flexibility to work with the vendors that best serve their customers. Our open-sourced documentation gives financial services companies the solution they need to partner with any vendor — not just MX. This open-standard, open-source approach puts our partners at the center of their customers' money experience
Path
Earlier this summer we launched Path, a connectivity platform that gives financial institutions a modern banking API combined with a library of connectors to integrate all of their critical banking systems including cores, payments, documents, and more.
Today we announced new connectors that will help you take advantage of the next generation of payment providers, helping their users move their money. From Fiserv to FinXact, Checkfree to WorldPay, we're continuing to add to our connector library, which adds new capabilities and expands opportunities for banks, credit unions, and fintechs. We also announced the Path Payveris connector, which supports bill pay, A2A, and P2P. This particular connector brings three payment APIs in a single system, so you can access all Payveris payment tools and all your other user data through a single API without authenticating to multiple systems.
One major benefit of Path is that it empowers clients to avoid vendor lock in. With Path, our clients can connect to a new service (core banking, payments, authentication) while maintaining their old connections until they're fully ready to switch, at which point they can safely change providers. This gives financial institutions the freedom and flexibility they need to become the bank of the future.
Connect Widget: Open Finance connections and Smart Connect
MX offers more than 50,000 connections to financial data, creating the most reliable network of connections on the market. We make it easy for customers to connect to their externally-held accounts by providing a full-feature widget that can be embedded in online and mobile banking.
Learn more about
Connect
Today we announced the next version of Connect with full support for direct open finance connections that use the industry-leading OAuth protocol. Rather than collect user credentials, this new standard allows us to redirect the user to a financial institution's authentication system for more secure and seamless authentication.
We've been working with the industry's largest institutions to make open finance a reality and ensure users have uninterrupted access to their data. And because data privacy and transparency are more important than ever, Connect will support more open messaging and consent management for the end-user.
Your customers will know exactly what accounts they're sharing and can easily revoke access at any time. We've also updated the overall look and feel with more customization options so experience is unique for your institution.
Finally, to further increase the number of accounts aggregated per user, the Connect Widget now uses a proprietary technology called Smart Connect to intelligently assist users in identifying their externally held accounts.
Smart Connect dynamically populates logos from the institutions where MX has discovered user accounts. This minimizes effort required to find and aggregate accounts and also reminds users of accounts they may have forgotten to aggregate.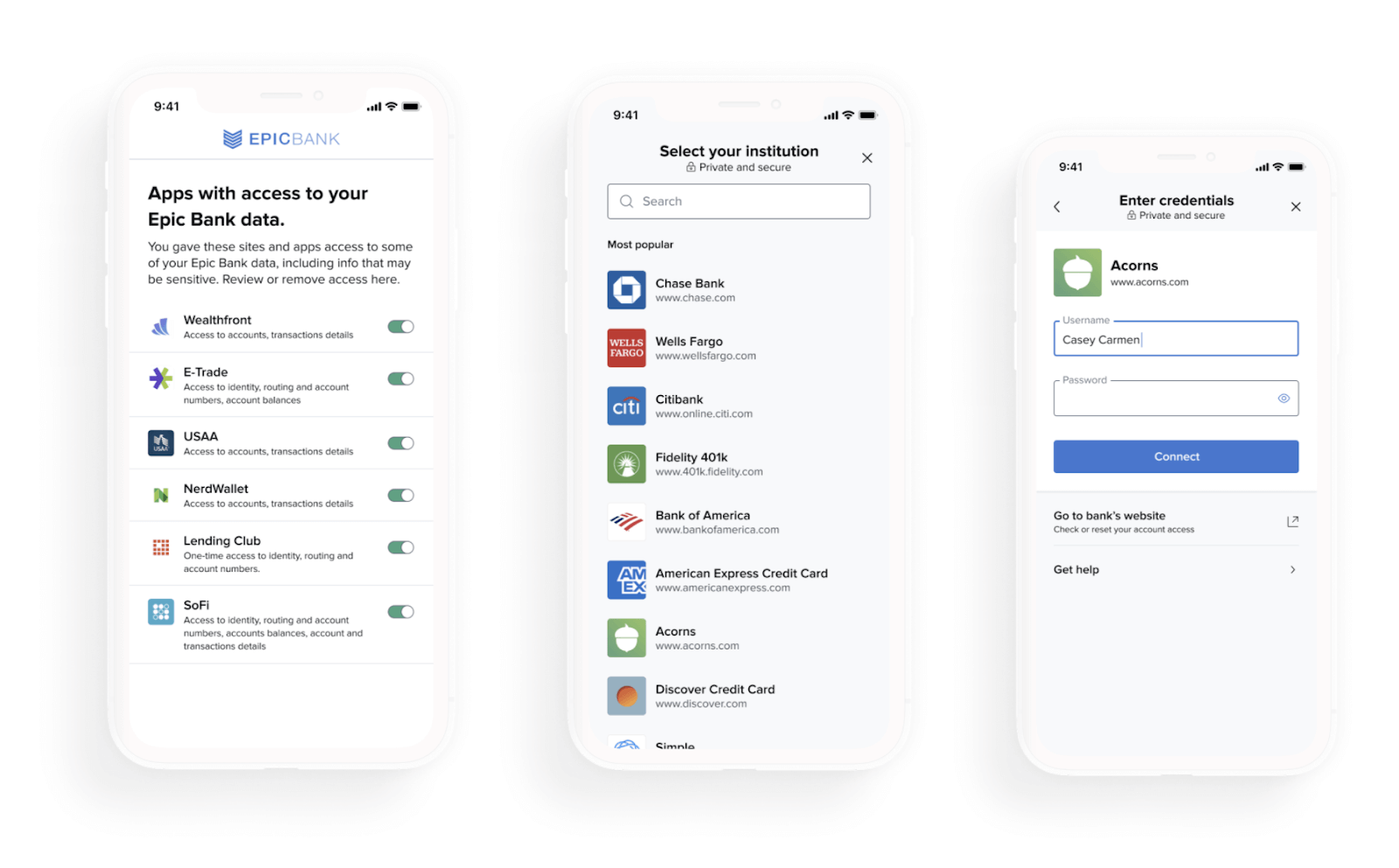 Analytics Suite
For years we've offered financial institutions our analytics product called Insight. Once you've connected your data to the MX Platform, your organization can begin to use the power of data to guide business decisions.
This overhaul is so big, this product will now be known as Analytics Suite.
More than ever you need to truly understand your customers. We have seen markets swing rapidly and virtually overnight. One day we were near record lows in unemployment to the next record highs.
We are mindful of the new world we find ourselves in and we are here to give you the introspection into your customers like never before.
Starting today, Analytics Suite is launching three use case-based dashboards:
Financial Health

Spending Behavior

Pulse
These dashboards allow your team to discover the financial disposition of your customers, understanding things such as when a user's income may no longer be sufficient to cover expenses.
You'll also be able to understand how users are spending their money and, for your Pulse users, you can see which users are receiving which Pulse Insights.
Collectively, these three dashboards help you understand the financial picture of your customers.
This understanding will allow you to better assist users in their financial journey through proper programs, products, and incentives.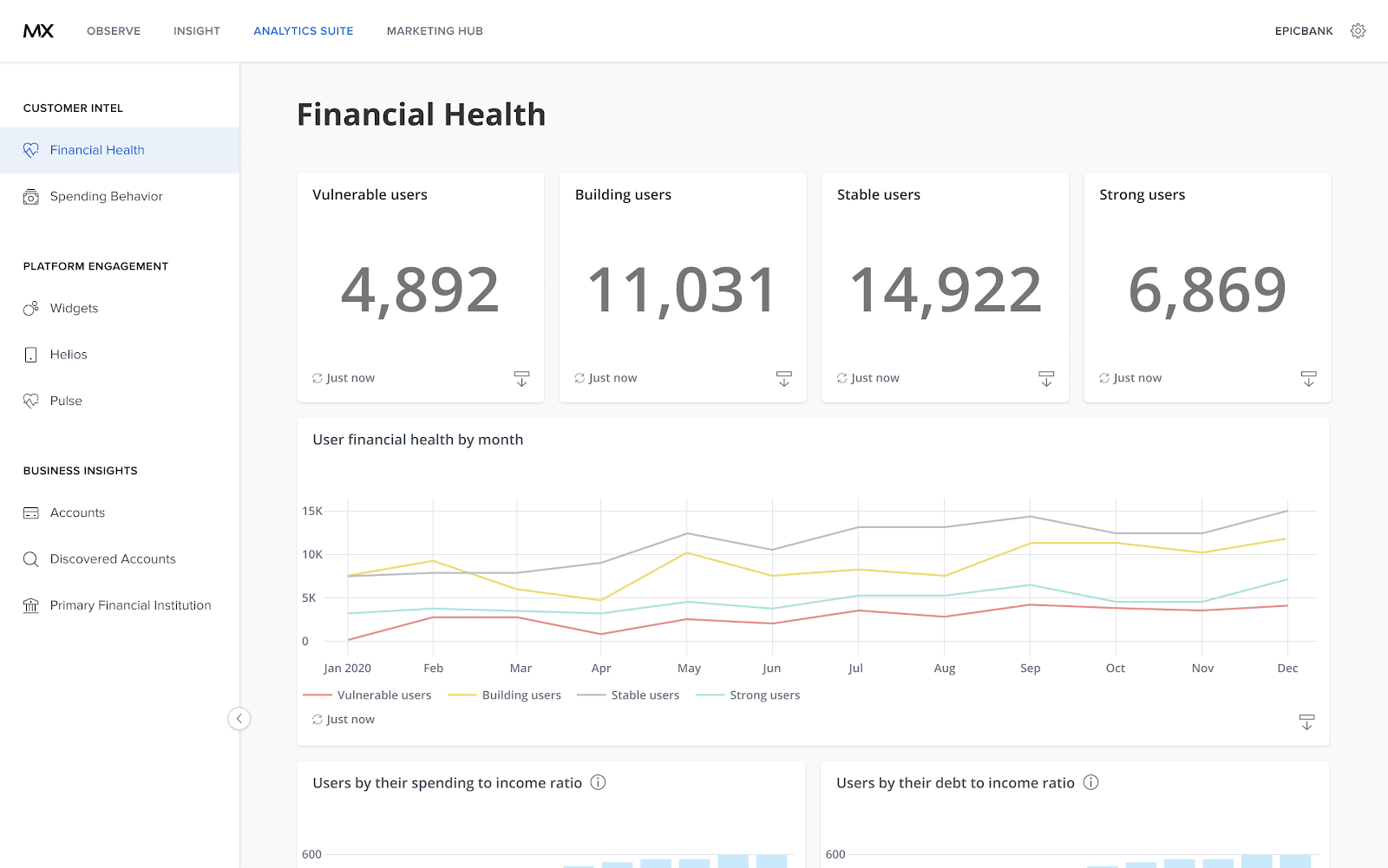 MX Platform API
Last but not least, we announced the launch of the new Unified MX Platform API.
Previously we had two APIs (Atrium and Nexus) that focused on access to the different features of the MX platform. Understanding which API was used for what use case was often difficult, and there wasn't a great upgrade path offered between the two API's.
The new MX Platform API provides consolidated access to the entirety of MX functionality.
With all new features and documentation we've greatly simplified the developer experience making it easier than ever to use the power of the MX platform in your digital products.
We know that great data is a prerequisite to impactful money experiences. Getting access to that data is now easier than ever. From your first line of code to your millionth user, the MX Platform API gives you the freedom, flexibility, and tools needed to drive product innovation and offer modern, data-driven money experiences.
Related Blog Posts