Blog
Back to Blog
Founders Day: The Passion and Purpose of MX
March 24, 2022
|
0 min read
Copied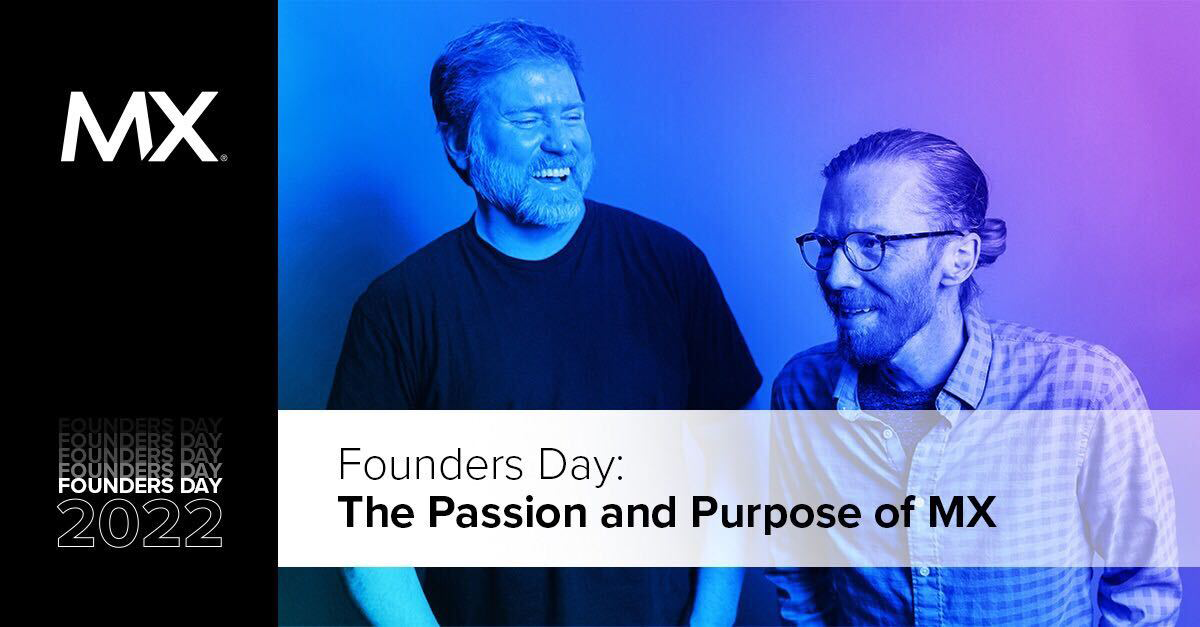 This Friday, March 25, the MX team is taking the day off for a very good reason. Founders Day is a new MX company holiday to commemorate our co-founders Ryan Caldwell and Brandon Dewitt and the foundation they built at MX.  
In 2010, Ryan and Brandon were on separate, but similar, paths. Ryan started MoneyDesktop, the foundation of what is now MX, and Brandon co-founded MyJibe, a personal finance web application company. Both companies had a mission rooted in helping people better understand and manage their finances. Both founders had a love for philosophy and a drive to make a difference in the future of mankind. 
Brandon flew to Utah to talk more with Ryan to learn more about his company and simply never left. Their shared passion and purpose turned into months of Brandon crashing on Ryan's couch while they strategized, planned, and wrote code together. In November 2011, MoneyDesktop acquired MyJibe. MX was born. Brandon did eventually buy his own house in Utah but his — and Ryan's — home and family became MX. 
Today, MX carries on the bold mission of empowering the world to be financially strong. Founder's Day is our time to rest and reflect on the purpose of why we're here. 
We also took the time to recognize the MX teammates who exemplify the MX core values. Based on nominations from their peers and a panel of judges, here are the winners of MX's first Founders Circle awards: 
Exuberance for Life: Erick Henrie

Cognizance: Mara Behles Dean

Purposeful Contribution: Tyson Stewart

Foundation of Trust: Sue Dumbauld

Founder Mindset: Jeff Heuer

Objectivity in Discourse: Katherine Allred

Iterative Innovation: Cameron Bullock
Let's all take a moment this Friday to remember Brandon Dewitt, recognize the ongoing work of Ryan Caldwell as Executive Chair, and congratulate our Founders Circle winners.
Related Blog Posts