Blog
Back to Blog
SMB Experts: How to Best Help Your Small Business Customers Right Now
April 9, 2020
|
0 min read
Copied
As part of Banking Transformation Week 2020, Jane Barratt, Chief Advocacy Officer at MX, led a panel featuring: 
Each of the panelists has extensive experience working with small businesses —and each of them offered practical insights for how to work on this right now.
Curt Queyouze, President at Tab Bank, talks about his personal experience in Louisiana during Hurricane Katrina and how that experience is influencing his decision during today's crisis. "It's a time for banks to be heroes," he says. And he adds that it's important for businesses to "assume positive intent" rather than distrust their customers right now.
Steve Robert, Co-Founder & CEO at Autobooks, echoes this idea saying, "Now's the time to be collaborative" and "it's an opportunity to demonstrate that we are listening to customer needs."
Sam Taussig, Head of Global Policy at Kabbage, adds that people should err on the side of overcommuniation. "I encourage overcommunication," he says."Communicate with your regulators, your partners, your clients, your vendors." He also points people to HelpSmallBusiness.com, which gives people the opportunity to give money directly to businesses that might be hurting right now.
Adam Miller, Director of Branch Small Business Strategy at Regions Bank, takes a similar approach, saying, "Our first priority is compassion." He recommends that people in financial services "serve with sincerity and humility" and "remember that we're serving for customers' problems."
Full transcript, with highlights in bold:
Jane Barratt:
Hi, everyone, and welcome to Banking Transformation Week. My name is Jane Barratt. I'm the Chief Advocacy Officer at MX. I'm thrilled today to be joined by an incredible panel to be talking about how, as a financial services industry, we can best help small businesses right now.
I'm sure everyone has been following the news. It's an extraordinary time in the economy, and it's a particularly extraordinary time for small businesses. Given that 50% of employees in the United States are employed by small businesses, it's about 60 million people. So, what happens in small business has a direct impact on the economy; what happens in the US economy has a direct impact on the world stage.
This is a critical moment in time for all of us to rally. Before we get into that, I'd love to go around and have everyone introduce themselves, their role, and their company —starting with you, Adam.
Adam Miller:
All right, great. I'm Adam Miller, I'm with Regions Bank. We're a super-regional bank based in Birmingham, Alabama, and I'm responsible for what we call the branch small business segment. So, this is really focused on small businesses less than two million in annual sales, and we serve them through our 1,400-branch network.
Jane Barratt:
That's great. Thanks, Adam. Sam?
Sam Taussig:
Hello, everybody. My name is Sam Taussig. I'm Head of Global Policy for a company called Kabbage; that's cabbage with a K. We're kind of your quintessential small business fintech. We got our start in the commercial lending side between 2,000 and now $250,000 of lines of credit for small businesses, mostly focusing on that smaller range for the true Main Street American small businesses, think three to 10 employees.
And over the last year, we have expanded our services into payment services as a payments facilitator as well as cash flow insights to give small businesses really granular understanding of dollars in, dollars out, dollars at rest, and dollars at work in their business.
Jane Barratt:
Thanks, Sam. Steve?
Steve Roberts:
Hi, everybody. Steve Roberts, CEO and Co-Founder of Autobooks. Like others on the panel, I have a heavy emphasis on helping small businesses, uniquely working with financial institutions. So, Autobooks is an integrated receivables platform that almost, in many ways, complements the bill pay systems from a payables point of view. So, we would complement it from a receivables point of view similar to Sam and Kabbage, using integrated payments through payment facilitation to help essentially provide an on-ramp for the lower end of the small and micro-business segment.
So, folks, that might be a little bit too big for the retail consumer side of the house, but in many cases too small for the treasury, cash management resources that are oftentimes available by financial institutions. We're trying to help those that need access to resources to accelerate cash flow, be able to do it through the relationship they already have with their financial institution.
Jane Barratt:
That's great. Thanks, Steve. And Curt.
Curt Queyrouze:
Hi, I'm Curt Queyrouze, President of TAB Bank. TAB Bank's a digital bank. We are digitally enabled, but we've been online for 20 years, so we've been doing this for quite a while. We're also referred to as a branch-less bank because we have no branches, so everything we've done has always been on the internet.
And so, you can apply for loans, open deposit accounts, all your traditional community bank services are done online. We serve small businesses, that's our primary customer base, and we do it across all 50 states. And so, because we are branch-less, we're able to kind of bring the best of community banking onto the internet and really do it in a mobile platform or on a internet-based platform and serve our customers with the best of the whole suite of banking products in a digital fashion.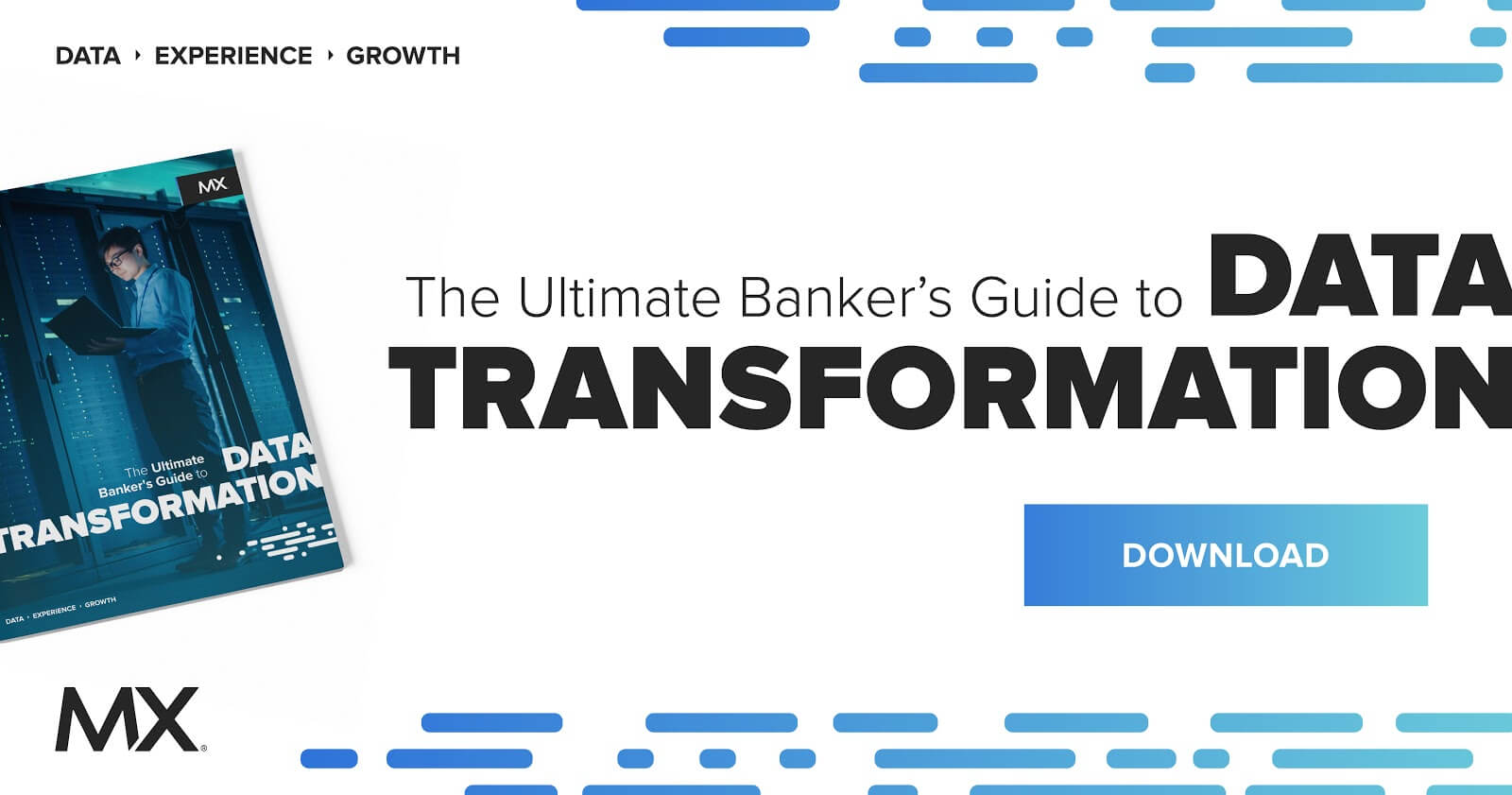 Jane Barratt:
That's great. Thank you so much, Curt.
So, your organizations have rallied in some pretty spectacular ways over the past week. Can you talk to some of the specific initiatives that you've launched, and if you're seeing any sort of early results? I think for the audience to really understand what you're doing and what you see is working to provide support for small businesses. Adam, you want to kick it off?
Adam Miller:
Yeah, sure, I'd love to. We've thought about this problem from a customer perspective. We wanted to kind of make sure that our customers knew that they had easy access to all their funds, to give them that sense of security. So, we removed the waiver, or we're sort of waiving fees for withdrawal, for CDs, money markets, savings accounts. We opened up our ATM limits, we increased those. Sort of refunding cash advance fees on credit cards. Any way that we could initially give our customers... make sure that they have plenty of cash, and that sense of security on that front, then we started kind of taking away...
As their businesses changed, their daily activities have changed, right? But the vast majority of customers are not interacting with the way that they always have, so they may no longer be in the right type of account for how their business is transacting today. So, we began waiving account fees for those checking accounts that have monthly fees on those. We began encouraging our bankers to use their discretion on overdraft waivers, to make sure that we were serving the needs of our customers and weren't penalizing them for these circumstances to the best of our ability.
So, we're just kind of really working to be as customer-friendly as possible, knowing that everybody's world has changed on that front, and we're still kind of evolving and learning as we go, what we could do to help better today.
Jane Barratt:
That's great, thank you. And Sam, Kabbage launched a pretty great gift certificate program, in what seemed like five minutes. But talk a little more about that and other initiatives?
Sam Taussig:
Yeah, three days. So, look, there are 30 million small businesses in America. Obviously, none of us serve all of them, but they're employing about 65 million people, and there's a bunch of stats about how long these small businesses have with respect to cash on hand and can operate without revenue, everything between 10 and 27 days.
The 27 days is for the larger small businesses, up to 500 employees, but the average small businesses that we're serving, those three to five employees that the Main Street baker has, you know, they only have about 10 or 12 days of cash on hand. So, we're thinking very creatively about how we can ensure that we still have revenue coming through the door so these owners can keep their employees on the payroll and continue to pay their healthcare during these really trying, both public health and economic times.
And so, we thought about basically finding a way for them to advance services from their customers. So, really simple. We were very much inspired by some stuff we saw in our neighborhoods, and we spun up a platform, HelpSmallBusiness.com, where any customer across the country can purchase a future product or service from that business, and go and cash that gift certificate in at a later time.
We worked with a lot of our card partners and money-movement partners to try to suppress a lot of the fees associated with that, strip out all of the overhead so that we could get as much of that, call it $100 for your favorite Italian restaurant, into the pockets of that small business owner if not same day, at least very much next day, to make sure that they can still make payroll.
There's a bunch of other stuff out there, I know that... we're trying to expand that program, and you're going to see a lot of larger institutional partners come in on the tech space or the banking space, or the payments space, as well. And we totally urge other people that want to use this platform, as well, to introduce it to their customers, and we can talk about, you know, if you don't want it to be Kabbage-branded, we can talk about white labels, too.
But we're not here to make money off of it. It's all about keeping all of these customers afloat during this just totally bonkers economic situation.
Jane Barratt:
Bonkers is the right word. What was that URL again, Sam?
Sam Taussig:
It's HelpSmallBusiness.com.
Jane Barratt:
Great. Thank you. So, Curt, what about your bank? I mean, it's such an impressive background, and having that DNA of always being mobile and always being responsive to people remote, you've got some pretty unique insights. What are some of the initiatives that you have spun up?
Curt Queyrouze:
Well, as far as just general actions, I think the first thing we did was focus on our employees, right? So, we started actually, I was looking at the calendar, a month ago, when there was first kind of rumblings, and did a gap analysis of how we protect our employees.
As we executed on that, it was really about getting them in a safe place and secure. And so, what that meant was getting everybody home and away from that social interaction. Early last week, we had everybody working remotely. We were testing it the week before, making sure we could send wires out and everything functioned.
So, when we got our employees into a place where they felt safe and secure, we could pivot last week to really massively reaching out to our customers so that we could kind of take that confidence and take that sense of security... I mean, what's important right now, I think, is speed and certainty, and we couldn't provide that. We knew as we were looking forward, we couldn't provide that unless our employees were capable to function fully.
And so, last week, it took actually one day of programming for our team to go in there and put into our digital processes COVID-19 capabilities. We changed authorities, we pushed authority down to closer-to-the-line workers so they could make decisions, and we immediately began offering payment deferrals, full payment deferrals, to our small business customers. 90 days, even longer in some circumstances. We made small-dollar credit available to our existing customers so they could have additional funds immediately accessible for them to make payroll, et cetera.
Also, we're still developing more programs. I think there are great things happening out there with government assist and SBA, et cetera, but unfortunately, they're not scalable and there are problems. And so, we got certainty locked down quickly, and we're reaching out now, processing triple our normal volume in new loan requests, and more than that in accommodations for our customers.
The programs themselves vary, and we're able to kind of custom-make, but generally speaking, the best thing we can do is say, 'Hey, for 90 days, small business, you're not going to make any payments to us. You just worry about taking care of your business and your employees.'
Jane Barratt:
That's great. Thanks so much, Curt. Steve, what about at Autobooks? Any recent changes?
Steve Roberts:
Yeah. In fact, a lot of exciting and impressive ones. I've been really pleased at how well the teams transitioned.
So, we're a smaller fintech company, we're only about 70 people, and being younger and tech-savvy, the transition to having collaboration tools, working remote, was rather seamless. That said, the team was able to quickly focus on, how do we help? So, we're kind of behind the curtain in many respects. Acting as an extension of the financial institutions we work with, where their contact centers are inundated, a lot of their folks on the front lines were still kind of transitioning with VPNs and connections to the office and figuring out how to be productive remote, we were able to kind of step in and augment some of those financial institutions.
So, we started immediately spinning out webinars to help educate bankers on how to talk to small businesses, what resources were available, that we could just provide that extra bandwidth. While they were kind of worrying about containment of issues and resource constraints, we were trying to just augment them to give them additional bandwidth, frankly. So, webinars on the front lines to financial institution staff.
We even started running data analysis over a lot of the banks that we work with today, and we were identifying those that were already on a trend that might have higher exposure for credit or default risk. We even looked at who are the churches in your community? Because a lot of those were caught very much off-guard, having to switch to online giving, donations, tithing. So, we ran a campaign, found thousands of churches, created a marketing campaign on behalf of financial institutions literally just trying to hit those that we knew were going to be disproportionately affected.
And then equally in the background, working with a lot of the core internet banking providers, so we have kind of two schools of thought for many of the banks we were talking to. One was they had to quickly shift into defense mode and containment of problems, and organization of priorities, and others were saying, 'We need to do more to help our communities.' And so, working with the vendors in the back-end, I've been very pleased at the level of collaboration, the selflessness that's been occurring. We're pushing out installed costs, we're pushing out fees, and it's all about, what can we do to be an extension of the bank to, again, help those most affected in their communities? Being small businesses.
And some of them are non-typical. Again, these small and micro-businesses, from schools shifting to online training. I mean, my children right now are interacting with their classroom via Zoom, and a lot of private school tuition systems, we've been helping shift over to digital invoicing that might have been reliant on paper and check. We've even got piano teachers and tutors, that used to be in the homes helping students, now having to figure out how to get paid at a distance.
So, just lots of anecdotal examples, but again, really proud of, I think, the way the industry has come together in, frankly, very short time. I mean, Kabbage spinning up a site, and Regions doing what they're doing on the front lines, is just amazing. And TAB's always kind of been at the forefront of innovation, so this is kind of another day in the office for these guys, but it's very impressive to see how the industry's responded, recognizing it's not enough and there's more, but people are certainly doing what they can.
Jane Barratt:
Yeah. So, Curt mentioned government assistance, and sort of some of the issues around scalability of SBA, for example. What are your thoughts, and Sam, I'm going to get you laid up on this, what are your thoughts in terms of the response by lawmakers... obviously, we've got late-breaking news with the stimulus bill being passed. What are your thoughts in terms of the support being offered at federal and state levels specific to small businesses? And obviously, if you want to do a follow-up, what can have the most impact right now?
Sam Taussig:
I think the most important point is small business aid will only succeed with public/private partnerships right now. Not to knock too much on SBA, they're not designed to deal with this kind of emergency. Nobody was really designed to deal with this kind of emergency.
SBA is really good at a recovery phase. But we don't really want to just recover and revive our small businesses, we want to sustain them through this crisis. In a normal kind of hurricane situation, think Hurricane Harvey, SBA will hire about 3,000 people to process loan documents, where they're assessing damage, economic injury, and beginning to document the process of rebuilding that business. Congress, and we've been working a lot with Congress, and the White House, SBA, Treasury, Congress has rightfully looked at this in a three-staged approach: immediate stabilization, which is the paycheck protection program, longer-term stability of these businesses through augmenting the 7A program, and then funding the SBA to do their recovery programs.
On the front end, fintech bank partners, standalone fintechs, a lot of the data aggregators, some of the independent developers, there are so many technical financial processes and automation infrastructures and capacity already spun up in a lot of our programs. The SBA treasury would be wise to tap into that, and some of that language cracks open the door a little bit for that to happen with some of the follow-up SBA and Treasury rulemaking in the paycheck protection program.
And real quick, I'll give you two examples. You have to prove that a business existed and was paying employees on February 15th. Well, you know, a lot of fintech, state aggregators, payroll processors have all that information at the ready, can easily package that up in a easy way that can be sent over to the originating institution or a flat file to SBA, and say, 'Okay, great, we can prove this.'
On the other side of that, if you think about just accessing these customers, the simplest form of SBA doesn't usually serve really small businesses like main street bakers. They serve a little bit larger businesses. So, all of the fintech companies, all the regional banks and the community banks that have a book of business with these folks, and have an interest, of course, in keeping their borrowers and their depositors alive can easily get the word out and help them onboard through fairly the uniform process to this SBA and Treasury aid program.
We can get a little bit more into the details there, but the main point is, in order for this to scale and to work in a way that will serve these customers... with the greatest urgency here, because time is absolutely of the essence, every hour matters, the public-private sector needs to come together and find a technology path that's going to work.
Jane Barratt:
That's great. Thank you, Sam. Curt, you were in Louisiana for Hurricane Katrina, so you actually have first-person experience of that, sort of the more recovery.
Curt Queyrouze:
Yeah.
Jane Barratt:
Do you have any thoughts on what Sam said in terms of stabilization and any other ideas around how we can best support from a regulatory perspective?
Curt Queyrouze:
Yes. Sam did a great job. Kudos to that, really. I can tell you from experience, I lived in New Orleans when Katrina hit, and it wiped out our entire house. We had evacuated to Houston, and we ended up back in Dallas where the bank I was working for at the time had offices.
And I can tell you from personal experience, the SBA and the government programs are critical and vital. I really can't overstate that.
But that first two months for us, walking around in shock of what just happened, with PTSD and everything else kind of swarming around you, there was so much uncertainty. And so, personally... this was 2005, 15 years ago, and I'm a banker, I understand credit scores, but one of the things I did was I didn't pay a lot of my bills at that time, because I actually didn't know where money was going to come from to help get us back on our feet.
And we had cash in the bank, so I was fortunate, and I still had a job, and I knew that. But it seemed to me, with such overwhelming things to figure out, the best thing I could do was conserve cash, right? Well, that had an impact on my credit score for years. There was relief given for Katrina, and you could get your credit score kind of fixed, but it still took a lot of effort post- the event.
So, the lesson that I take off of that, and the reason I had our team focus on getting into a secure and safe place themselves, and then transferring that sense of security and certainty and speed of action to our customers, because this program, the bill that's in process of getting passed, is going to make a huge difference, but when?
And our small businesses can't wait to make decisions. Every single day, they're walking around in a sense of panic. We do a lot of receivables finance at our bank, and one of the things we know that's going to happen is, a lot of businesses, even very large businesses that are very credit-worthy, are going to slow their payments to their vendors. Which means that our small businesses are going to get paid later. Well, that's just salt in a wound to them trying to survive.
So, we're going to be giving extended terms available, so if we can go in and say, 'Yeah, this receivable's good but it's not going to pay for 120 days,' then we'll still let them borrow against that. We've got to get cash as fast as we can. The whole fintechs and marketplace lenders and banks, we all got to work together. We can't wait for the SBA to come and hook onto us to help. We've got to step in and do it now, and time is of the essence.
Jane Barratt:
That's great. I mean, it's a perfect summary of the private/public collaboration that's needed. Going over to you, Adam, are you seeing anything in terms of your data, how your customers are engaging with your services? Has there been any changes in the short term? I think, Curt, you know, you're talking from what the bank can do. What are you seeing, Adam, in terms of even just basic behavior of people engaging with their banks?
Adam Miller:
We're seeing a lift in our digital engagement. Like a large super-regional, we've historically been very dependent upon our branch network, and our customers have favored that over our efforts to drive more digital adoption historically.
However, with this event, we're seeing greater engagement, and we've shifted a lot of our marketing efforts and campaigns to more informational campaigns. 'Hey, the world's changed. Here's different ways you can do things.' Let's tout these capabilities that are out there that we've developed in partnership with others through the years, but also, I see it as a great opportunity for them to focus on new ways to sort of manage their cashflow, right?
You talked, Curt, about those receivable collections. What can they do to maximize their cashflow to the tools that are available to them today, controlling when they pay others and potentially ways to accelerate repayment from their customers.

Jane Barratt:
That's great. And Steve, I know you talked a little around sort of pushing webinars out in terms of best practices. From a key learnings... if you were talking, again, you are talking to bankers, what are some things to immediately focus on in terms of how you see people using your tools?
Steve Roberts:
I think the group obviously represented a lot of the regulatory and policy opportunities that can impact small businesses in much greater capacities than I could add color to it. I think for us, as I kind of suggested initially, is just trying to give them bandwidth, give them relief, give them help. Education, I think Curt kind of touched on, is... I think that's the thing. The contact center's overwhelmed because people just don't know.
And while there's lots of information, we're all getting the emails of people's business continuity plans, and our COVID response, and to wash our hands, we need to find a vehicle that can contribute to the language that our small business owners are speaking. And they don't think in terms of the word 'receivable' or 'cashflow'. They got checks on the street that they need to get paid.
So, we've got to find a way in common, everyday language to make them feel comfortable in the environment that they're in. So, that's kind of the script we're operating on with our webinars. We're not talking about treasury products and mids and tids and lids; this isn't banker speak time. This is time to talk about the language they have on the front lines, and a lot of it is storytelling. A lot of it is, we're not educating SKUs and products. We're talking about, you know, 'Here are ways that you can get help. Here are resources,' and it is just common, simple language. Because the headlines are great, and I think, to Curt's comment, the details are still a little uncertain. People just don't know where to go.
And with all due respect, we're pretty plugged in. We're in the industry, and we've got networks and resources that are available to us, but getting that filtered down to folks that just, again, are on the front lines, where the cab of their pickup truck is their office for the day, they don't know where to go for information. I think that's the simplest thing that we can offer today is just, how do we speak cleanly, consistently, effectively?
Driving communication, providing resources, not overwhelming them with data but giving them tools, places to go to get started. Obviously, great opportunity to drive increases in internet banking. If you haven't yet taken the opportunity to enroll in internet banking, believe it or not, there's still pretty good portions out there that haven't yet, and it's a great start. There's a lot of tools there that can help get you started. And then, of course, on the receivables topic, that's top-of-mind. You know, what are ways that you can employ to get paid?
And in our cases with churches, we're helping bankers understand and we've created our dedicated, little micro-landing pages: 'If you've never thought about getting paid online, here's a very simple layman's term way of getting started.' You know? 'Go here. Access this button. Hand this to your web developer, and put it out on your site,' and just really, really simple, effective ways... sometimes vertically focused, sometimes horizontally, but just simple communication, and that would be my offer.
Jane Barratt:
Okay. We're going to open it up to questions from the audience. We've got a couple coming in already. I think this is an interesting one, just again, given the unemployment numbers out every day, clearly there are really difficult decisions made by small businesses owners that have been made already, the impacts now we're seeing in terms of unemployment numbers. So:
'How are you keeping your teams motivated? It must be really hard on them both as humans and as banking professionals to be sort of interacting with small business owners on a daily basis.' So, Adam, you want to kick that off?
Adam Miller:
Sure. I would tell you the first thing that, dealing with our teams, is compassion. Right? And understanding the small business owner... Obviously, we have compassion for our associates, and we all have situations we're dealing with, whether it be childcare with schools closed, and altered schedules, and there's a lot of burden on the associates. But I want to always encourage them to remember, these small business associates, that small business is their baby. They're so engaged with it, they've invested so much of their life in that, and it's not easy just to restart over again.
We've got to work through our circumstances, and work around each other, we're working with each other in new and innovative ways every day, but we've got to keep that customer first, and make sure that we help them survive through this very difficult time, because our country and our communities, they depend on those small businesses.
Jane Barratt:
That's great. What about you, Curt? Got everyone working from home, how you're keeping people motivated.
Curt Queyrouze:
Yeah, so, I think part of it is communication, right? I've told the team, 'When I know it, you'll know it,' and so, I've been putting out video chats. We use Microsoft Teams extensively, and we're pushing everybody to make sure they're using the video function so we can... We actually...
NPR had something last week and it's talking about physically distancing, not socially distancing, right? And so, we've embraced that. We're really encouraging social interaction between our team members, and we're trying to give them the confidence that, 'You're going to be dealing with a lot of anxiety.' We have to remove the anxiety from our staff as much as we can so that they can be calm and collected and help serve our customers, because they're going to be dealing with incredible amounts of anxiety and stress. You never want to be sitting on the plane and have the captain walk out of the cockpit in a panic, you know? That doesn't do you very well.
So, we're trying to do a lot of things. We actually very virtual bingo games we play during the day, and just silly things like that to keep that connection, and to keep everybody calm and give them some, 'Hey, life's out there, it's normal, let's have a little fun,' so that we're prepared for the incoming onslaught. And the call volumes and everything else are beyond anything we've ever seen. So, we've got to keep that pace.
Jane Barratt:
Great. Well, and so, a question for the fintechs on the panel. Obviously, we need to scale humans and make sure that they are able to provide a confident front for customers. What about in terms of digital tool adoptions? Using... inflection in terms of usage, frequency of people checking in. What are you seeing from a digital tool perspective?
Sam Taussig:
Sure. Customer engagement is really up on the insights product, which again is where a customer connects their underlying small business data and can look at performance, and where that money's coming from, and how it's performing. We're not thrilled that a lot of them are seeing really negative results on that, but they are coming to the tool and they're using it.
We're also seeing a lot of our self-service tools having increased engagement on the Kabbage website. So, whether that's for basically auto-deferring your own payments and things like that, we've also been continually improving those things to create as much of a self-service function as possible, and really devolve some of those administrative powers not only to the front-line employees but also to the customer themselves.
And then, that actually is an interesting engagement tool for our own employees because we're always interacting with the customers here, we're sharing a lot of these stories, we're sharing a lot of the calls, we're bringing up specific ways that what we're doing for our customers, we're sharing that with the whole company and specific teams. And I mean, nobody at Kabbage has gotten any sleep for the last 15 days. That's why I'm so pale, actually.
But I mean, it's a really difficult time, and for our folks, online, on the phone, the devs, the product teams, the managers, making sure that they really understand the physical and the emotional and the economic stress all of our customers are going through. It's been a bonding moment in a weird way for us at Kabbage, but it's also helping us rethink our tools and processes right now for our own clients.
Jane Barratt:
Yeah. No, I think when you think of... especially some of the micro-businesses, small business owners tend to have fairly sometimes fluid ways of managing their money, a lot of commingling of accounts, it can be feast or famine... It really is more important now than ever that small business owners have true transparency over their money and access and the ability to do things quickly and in a friction-less way.
When you think of, again, behavior change over time, do you see this... and I think maybe addressing this to you, Adam and Curt, do you see over time this being an inflection point for behavior change for small business owners?
Adam Miller:
Yeah, I would say absolutely. We're going to see changes in our small business owners' behavior, and quite honestly, as institutions, we're going to have to change how we see things, and that's...
There's always light in the darkness, and this is definitely a very troubling and tough time, but I feel like we all have an opportunity to learn and evolve from the situation, and I'm very confident we're all going to come out better as an industry in how we serve our small businesses. They're going to learn faster than us large institutions, I can assure you. There's no one more resourceful than a small business owner, which is one of the things that I love and respect about working with them. I think institutionally, we're going to learn a lot from our customers, and evolve as an industry.
Curt Queyrouze:
Yeah, I would echo what Adam's saying. I'm always amazed at the resiliency of small business and their creativity and such, but I think this is absolutely an inflection point. I mean, I know just a few years ago, even though we've always been internet-based, we wouldn't have been able to do what we just did in the last few weeks, just a couple years ago.
Some of our processes wouldn't have allowed for it. We still had some paper moving around the bank, and we still had forms being filled out, and checklists, and we didn't have straight-through processing. So, I mean, I look back at how much, just as an institution, a small institution, we've changed in the last couple years, and we're working with Autobooks and Steve right now, and I think small businesses are going to understand the value of having those digital insights and digital capabilities, and they're going to be demanding it out of banks and of financial institutions.
And so, I think, yes, because for instance, I mentioned that we're using Microsoft Teams. We've had Microsoft Teams as a tool for some time, and now, I'm hearing feedback about how much everybody loves being on it all the time, and all the different features it has. Well, it was always sitting there. We just weren't leveraging it.
And I think you're going to see the same thing. Small businesses are going to look at some of the things that are being made available to them during this crisis period, and they're going to say, 'Well, that's my new standard, that's my new normal, and I want that and better.'
Jane Barratt:
Yeah. So, I'm going to address the elephant in the room, because... as well as, we're all service providers, but we also all are businesses. Can you talk a little to how you're communicating around performance expectations? Especially when it comes to sales. Do sales employees know what's expected of them now?
Steve Roberts:
I'll try to start that. It kind of touched on the topic you mentioned earlier, as well, is just communicating in this environment, and keeping people motivated so they're a little bit more of the all-hands, the virtual happy hours; bingo's a great idea. But with respect to sales and the pipeline, I mentioned earlier that we're finding two very specific distinctions, where some are just naturally going to slow down. And when we talk to our investors and other folks in this space, this is unfortunately going to last a little while. Folks are going to slow down, they're going to take inventory.
As much as you want to change that, you are unlikely to be able to influence that, so you just want to be in a supportive cast. Now is not the time to be a profit-seeking vendor. Now is the time to be collaborative, informative, educational. You learn a lot about people and companies in these environments, and with all due respect, a lot of fintechs haven't been through a down-cycle before.
So, I think we're going to find some of those ideas that were a little out there, that the valuations we've seen were a little off, and there's going to be a little bit of a recalibration, and I think that's a healthy cyclical thing for the industry in general. But from Adam and Curt's comments, I do see some lasting behavioral changes both from an institutional point of view and from a small business owner.
Steve Roberts:
Those trades folks that were willing to drive across town to pick up a check for a deposit on a job are now recognizing, 'There's more efficient ways to run my business. I can do a digital estimate, and I can convert that estimate into an invoice, and guess what? My customers can pay me with a credit card because they always want to, because they want the loyalty and rewards and points. But I as a small business could only get paid by check and cash in the past.'
So, those things will take a little while, but they will find their way in the new habits, and to the resourcefulness and creativity, as Curt suggested, it's paramount. So, we're certainly relaxing expectations. This is a time to really, in our... again, smaller organization, let folks know, now is the time to be collaborative, be partners, be relationship-builders, and be there to be helpful. And sometimes, just be connectors. Make a connection, step back, get out of the way, just be helpful, and that will be good down payments into the future.
So, I think if you can idle or be neutral in these next 90 to 120 days, I think that's probably being successful right now. There's going to be exceptions to the rule, but that's kind of how we're thinking about it.
Jane Barratt:
Any other thoughts from the panel in terms of sales?
Curt Queyrouze:
We're being overwhelmed with business, so I don't think that we're too worried about sales. I would just say this —I'm an old banker, right? I've been around for a long time, and my peer generation set, I think, is skeptical of the work ethic when people aren't in an office where you can see them.
I was working from a home office when Katrina hit in New Orleans 15 years ago, and I didn't have all the technology to lean on. And I found myself working longer and harder than I was when I was going into an office every day, and we're seeing that same thing from our employees. Communicating with them, I'm saying, 'Yeah, you need to take a break to go walk around the block.'
Our people are actually leaning into this, and I'm more worried about them working too much and too hard and burning out through this stressful time right now, than I'm worried about slackers.

Jane Barratt:
Yeah. I have a question from Scott and from the audience, and I'm going to direct it to Sam and Adam. 'What data points are you looking at as leading indicators for identifying businesses that are at risk, and what actions are you taking? Obviously, cash flow's a big one, but are there other indicators?'
Sam Taussig:
Yeah, so, we have that underlying revenue data already. I mean, we have a pretty good idea of how each individual business is performing, and obviously, we're presenting that to them as well as the portfolio at large.
Other than that, I think it's that we've actually had a lack of macroeconomic data on this, or at least, not very good leading indicators, but I'm sure we'll see it in hindsight and some of the reporting metrics. And today, we heard, what was it, 3.2 million, I believe, filed for unemployment last week. A large percentage of those people, probably about 50%, maybe more, were employed by small businesses, would be my guess.
But look, I mean, the whole Kabbage platform was designed to respond to individual customer distress and moments, and allow for extended payment plans, skip a pay, deferrals, whatever, based on that individual needs. We're trying not to make large, broad strokes and actions across the portfolio because different geographic areas, too, are having different performance levels right now.
As well as at an industry level. Some businesses, like those in the healthcare sector and those in deep cleaning, and some other industrial stuff, particularly those that are servicing telecom, are doing really well right now and they actually need additional access to capital that maybe they wouldn't previously qualify for because they have so many clients that are spending emergency dollars to keep their infrastructure up.
I'll tell you what, it's a big problem in Atlanta here. Even though it looks like I'm in wonderful DC, I'm actually in Atlanta. Our cell and internet infrastructure, and even some of the power grids, have just been overwhelmed by people working at home, and there's lots of contractors and trucks and folks out digging up the street right now and climbing on towers to support that, and those are mostly small businesses.
Jane Barratt:
That's great. Adam?
Adam Miller:
I would agree. We're not taking broad, sweeping changes, but we have shifted our behaviors to make sure that we are... instead of making sales calls, we're queuing up leads for them to contact their existing customers. Reach out to them, have a conversation, check in on them, see what we can do to help.
And along with that, when they have a need for assistance, we're going out and offering those 90-day deferrals for those credit customers that need some assistance due to the COVID-19 crisis. But we're just trying to reach out on a human-to-human basis, make sure that we're having a quality conversation, and let them tell us what's going on, what they need for their business.
Jane Barratt:
That's great. So, there was a comment by someone from the audience, Jim, who said, 'Now's the time to be a helper, not opportunistic.' It is fundamental, the currency of fintechs and financial institutions, the currency is truly trust, and this is a time to really both earn and extend that trust.
As we wrap up in the last few minutes here, any final thoughts from each of you in terms of either best practice from your company, or something that you're seeing as a requirement from your customers that can help extend that trust right now?
Steve Roberts:
The opportunity with the spirit of trust, I think, is for financial institutions to rebuild the trust. With all due respect, the environment we found ourselves in in recent times with the advent of technology and consumerization, habits have been changing, and people hadn't always looked to their financial institution as a source for getting help.
And I think there's a tremendous bridge that can be built here. Again with all due respect, we're on the front lines, the branches, the networks. We find, to your point, the trust, the safety, the security, the soundness, but even the perception, and that's an important distinction, over reality of support. With all due respect to some other means of getting paid, it's very difficult to get a hold of somebody. It's very difficult to talk to a human being. It's very difficult to get a simple understanding of the environment.
So, I think it's an opportunity for us as an industry, to your exact point, to not only build trust as a vendor community and helping one another, but that extension of trust down to the consumer, down to the small business owner. So, making selves available whether it's by appointment times in the branch, whether it's drive-through or the advent of the usage of internet banking, but it's an opportunity for you to come back and demonstrate that we are listening to your need, and we are finding ways with relievement of that, or extensions of payments, or analyzation of the data to kind of give a little bit of a leading indicator of who may be effected on the horizon.
Those tools exist, and I think it's how we apply those tools in this environment that will hopefully set up some of the folks that are going to likely benefit as an outcome of this environment. But great question.
Curt Queyrouze:
Yes, so, I was going to say, in that regard it's a time for banks to really be heroes in this environment. There's a story, back to Katrina, a bank that I had worked for but wasn't working for at the time...
Basically, all the ATMs were shut down and people couldn't get cash. So, temporary centers stood up and the systems were down, so you couldn't get online and check the balance on an account. So, all a customer had to do was walk up and show ID, would look at a printout and verify that they had an account with the bank, and give them $500 cash, so they could have cash so they could go out and buy supplies.
That's a hero story, and I'll go ahead and mention the bank, because they did a great job, is Whitney Bank in New Orleans. And it's our opportunity.
And so, in our shop, we tell our people, assume positive intent. Right? There's a tendency to say, 'Okay, give me proof that you've been impacted. Give me documentation. Fill out these forms.' We're starting from a place where we're assuming positive intent.
And when you look at my personal experience with how banks fared in the region around the Gulf Coast and around New Orleans after Katrina, the banks actually didn't take on much in the way of losses. And we've got the government support that's coming through, et cetera, to help us, banks. We've got to be on the front lines assuming positive intent with our customers, and acting as fast as we can with the least amount of burden.
Jane Barratt:
That's great. Thanks, Curt.
Sam Taussig:
I think Curt makes a really excellent point about assuming positive intent. I have three points, and they build really nicely.
I opened this saying now is the time to come together, public/private partnerships, but also in the private sector. Banks and fintechs have different specialties, and everybody wants to be able to originate and get these emergency dollars out the door.
I don't think anybody's trying to be opportunistic here, but there's lots of friction between establishing partnerships in a mutually beneficial way with large institutions and fintechs and smaller institutions and regional banks, too. I think it is important to assume everybody's trying to have a positive impact here, and it's time to come together and think about creative solutions.
And on that, I encourage kind of over-communication. We're going to be moving really fast here as these funds go out the door, and as we respond to customer needs, and who knows how long this disaster's going to last? Communicating with your regulators, your partners, your clients, of course, your vendors, your employees, et cetera, over-communicating that situation, making sure everybody understands what the intent is, of course that it is positive, and the proposed actions is really important.
I've talked to a lot of community banks and regional banks over the last couple days, calling Kabbage asking if we can help them stand up some ways to distribute this paycheck protection program, and we're super-willing to work with them on that. But they're also really concerned about the liability that their regulator might slap on them later.
Well, this is the time to have that conversation proactively with your regulator and say, 'Hey, we're trying to do the best we can here. Give us some slack or give us some guidance.'
And then, the last thing I'd say is, when this is over, we should think back and look at the lessons here. This is a really tragic but interesting natural experiment, and Curt, one of the things you said earlier about your credit score I think is really important. We've been saying for years at Kabbage that a consumer credit score should not be representative of a business scoring solution. It's not necessarily a great correlation; in some cases, they actually have a negative correlation.
Consumer credit scores are going to suffer coming out of this event, whenever it's over. We should look back on the data and look back on our process and system of determining how likely a small business is to rebound, and then build from this, and think hard about how we traditionally have looked at credit and underwriting in the past, given that the economic tables, the models are completely destroyed coming out of this event.
So, I think when this is over, and kind of into the recovery phase, it's going to be important for us to continue to work together, to continue to over-communicate, and really think critically about how we're going to respond to this in an effective and strategic way.
Jane Barratt:
That's great. Thanks. Last thoughts, Adam?
Adam Miller:
What I would say is we all scramble to serve our small business customers and find innovative ways to assist them. I feel like inevitably, there's going to be some missteps along the way, and one thing I'm trying to keep front and center is to kind of serve with sincerity and humility as we work with those small businesses, not lose perspective with what they're struggling with, and just absolutely be genuine as an institution, transparent, over-communicative has been said several times.
Just want to be sure that whatever we do, our best efforts, that we keep them front and center. It's easier said than done as we work to solve problems and make sure we're not solving for internal, institutional problems, we're solving for our customers' problems.
Jane Barratt:
That's great, yeah. I think in terms of wrapping up, we've done a lot of work at MX as part of Banking Transformation Week to really put what is data-driven innovation out there, how can we do great customer experiences in good times and in crises, so there is a lot of content for people to review. I think this conversation has been incredibly powerful.
I would love to be able to recap all of the amazing thoughts, but I think at the end of the day, what both small business customers and what the humans of the world need from a retail perspective is this idea of, 'Can I get transparency into my finances? Can I get real clarity about what's going on? Can I get relevant experiences and can I get advice? Just tell me what to do.'
To see the industry coming together now and bringing tools, and bringing such great compassion to small business owners specifically, is really important. So, for everything that you're all doing, and for being here today, if we had a live audience, I'm sure there'd be an enormous round of applause. But thank you all so much for being here, and thank you for the audience for joining.

Related Blog Posts