Blog
Back to Blog
Understanding the New World of Banking Post COVID-19
August 13, 2020
|
0 min read
Copied
We just published the Ultimate Guide to the New World of Banking, which contains primary and secondary research on how consumer expectations have shifted throughout 2020. You can read the introduction below, and download the entire piece (in PDF and HTML format) for free. Thanks for reading.
---
Unlike anything in recent decades, COVID-19 sparked an inflection point across the banking industry. Within weeks, deposits at the largest banks ballooned by more than $1 trillion, offices went empty, remote work became widely acceptable, drive-through banking made a comeback, and the primary reliance on digital services was swift and decisive. Take one example: Citi experienced an 84% increase</a > in mobile deposits and a 10x boom in Apple Pay usage in the wake of the crisis. In light of this data, Jane Fraser, president of Citi and CEO of Global Consumer Banking, says, "Banking has changed irrevocably as a result of the pandemic. The pivot to digital has been supercharged."
This pivot to digital is reflected in data from US agencies, which found that mobile engagement increased by 50% from January 2020 to May 2020 — a trend that mirrors what we've seen from anonymized users on the MX platform. We've also seen that 80% of US consumers already used mobile banking at least weekly before the crisis.
All of this indicates a shift in the way people think about what banking means. On this note, McKinsey Research has shown that people in the United States say they are far more likely to increase online and mobile banking compared to banking via branch, phone, or video chat as a result of this crisis.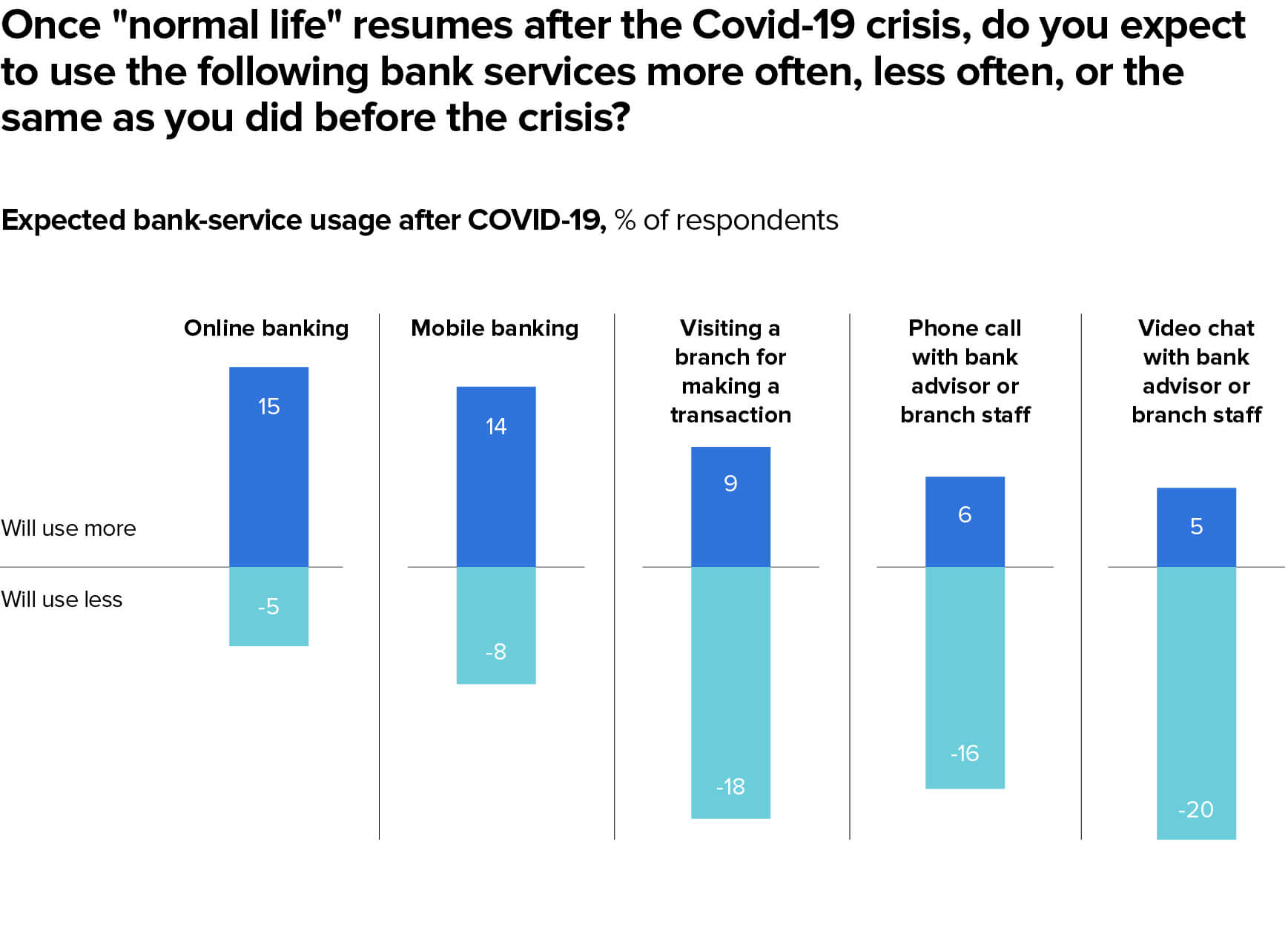 MX Research, Survey of 1,000+ Employees in Financial Services
In a similar survey, we asked more than 1,000 US consumers whether they plan to continue going into their local bank or credit union branch as often as they used to. While 64% said they would, 36% said they weren't planning on it.

MX Research, Survey of 1,000+ Employees in Financial Services
One more: In the first six months of 2020, Cornerstone Advisors saw a 67% increase in the number of consumers who say that they consider a digital bank such as Chime, Dave, or Varo to be their primary bank.
These sentiments almost certainly represent a sustained shift toward increased digital banking use and not just a passing trend. As Parker Conrad, Rippling's co-founder and chief executive, asks, "Who wants to go back to filling out insurance paperwork with a pen and trying to find a fax machine? No one." Likewise, as more people realize how many of their typical banking processes they can do via a digital device, the desire to return to physical methods (such as signing a bunch of paperwork) will diminish. It's no wonder that the global research team at CACI estimates that by 2022, 88% of all interactions at banks will be mobile.
More than anything, COVID-19 has made digital transformation urgent. Organizations feel the pressure to offer widespread digital access and ensure that people can onboard digitally for every product they offer — pressure made more real by the fact that only 56% of financial institutions currently give their customers the option to onboard digitally.
To get a sense of how financial services companies are doing right now, we asked US consumers whether they're more satisfied or less satisfied with their primary financial institution since Covid-19 restrictions went into play. While 59% say there has been no change, 25% say they are less satisfied.

MX Research, Survey of 1,000+ Employees in Financial Services
So, how do you make sure you're on the side of those who are more satisfied? How do you proceed in the new world of banking?
Download the ultimate guide to see the seven things you should consider if you want to thrive in this new world.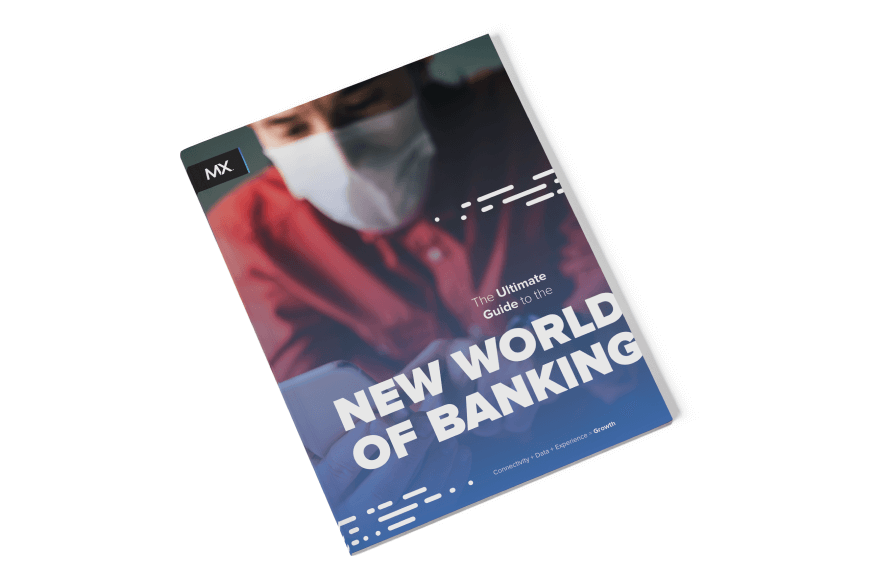 Related Blog Posts