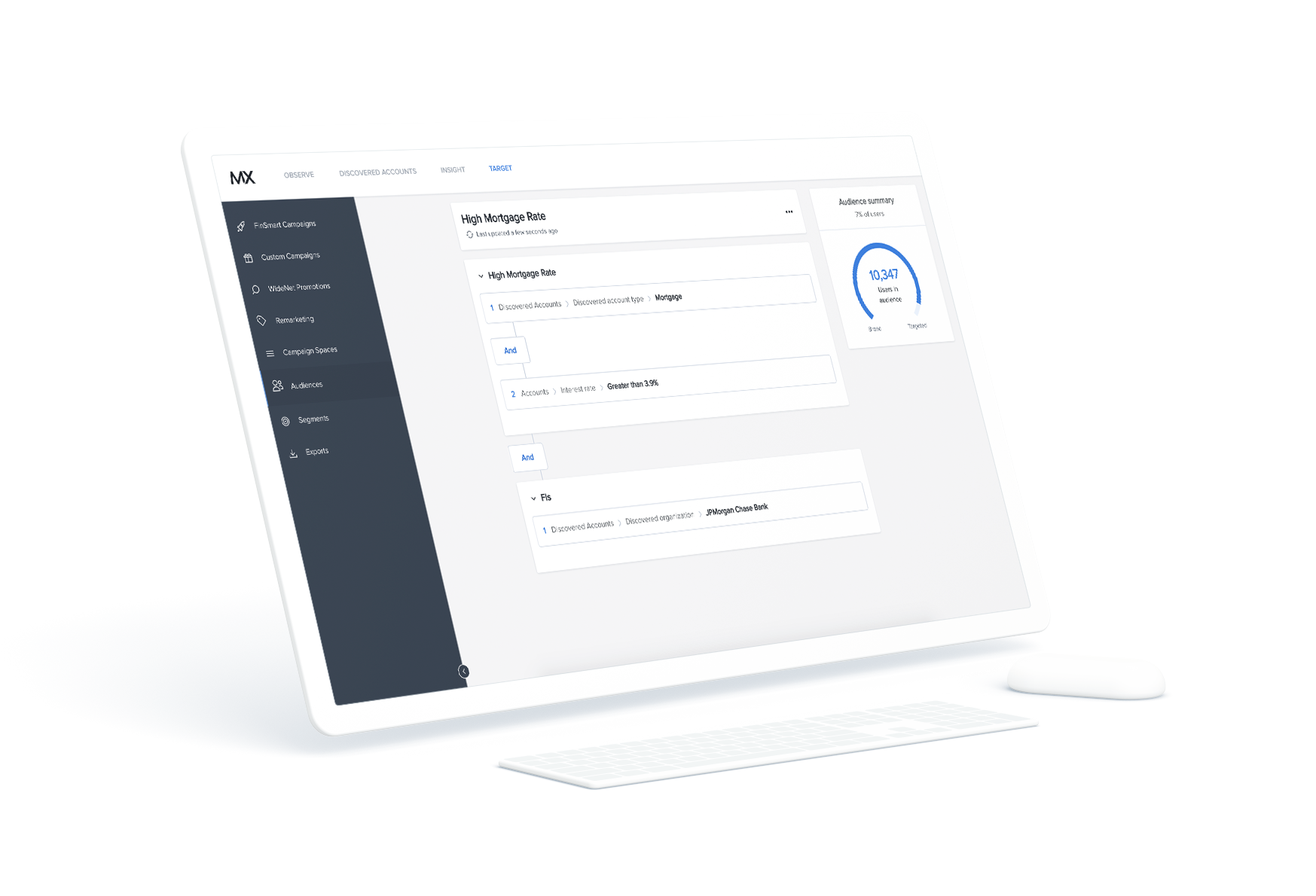 Audiences is the latest in MX's growing Marketing Hub for financial institutions
SILICON SLOPES, UT -- May 21, 2020 -- MX, the leading data platform helping organizations harmonize the money experience, today announced the launch of Audiences — a new segment builder to help financial institutions improve the relevancy and conversion of their marketing efforts. Audiences builds upon MX's existing segmentation tool, making the user experience more intuitive and the functionality more robust.
The new capabilities give financial institutions the power to break down large audiences into specific segments, enabling them to create hyper-personalized offers that resonate with customers and prospects. For example, clients can now segment their customers based on account details, PFM behavior, transaction data and other data types.
To see Audiences and the MX marketing platform in action, watch the demo in which MX Product General Manager Gerald Ashby shows how to:
Segment audiences with advanced criteria that allow you to create hyper-personalized offers
Use performance and conversion metrics to improve ROI on digital campaigns
Reduce operational costs with via agile campaign creation and more effective ad spend
For a look at the new Audience builder, existing clients can log in here.
For more information visit mx.com/marketing-platform.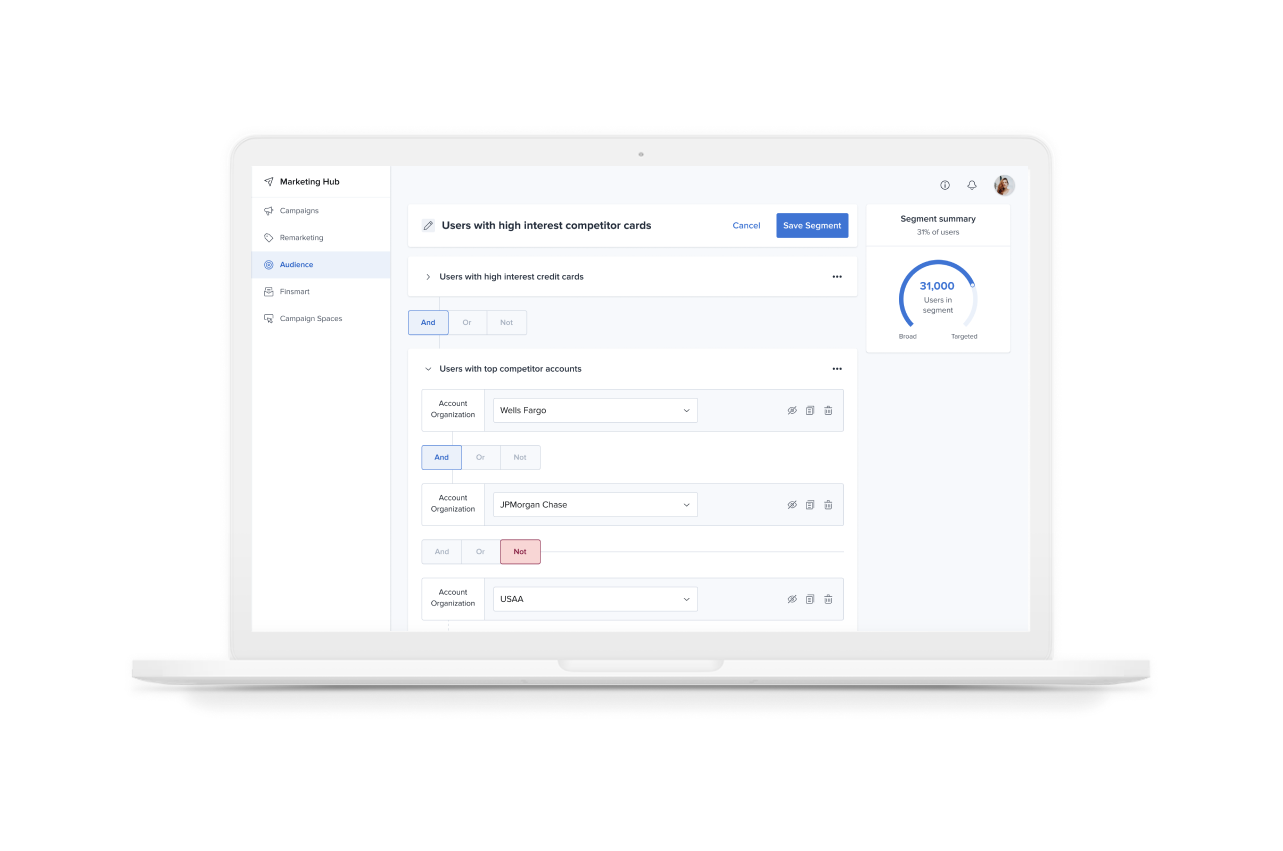 About MX
MX, the leading data platform helping organizations harmonize the money experience, is built on the belief that financial data should be accessible and actionable for all. Founded in 2010, MX is one of the fastest growing fintech innovators, powering more than 2,000 financial institutions and 43 of the top 50 digital banking providers to improve the financial lives of more than 30 million people. To learn more, visit www.mx.com.