News
Back to News
Retail & Hospitality Hub: Even Though Its Sales Are Down, McDonald's Has Been the Go-To Fast-Food Joint
August 7, 2020
|
0 min read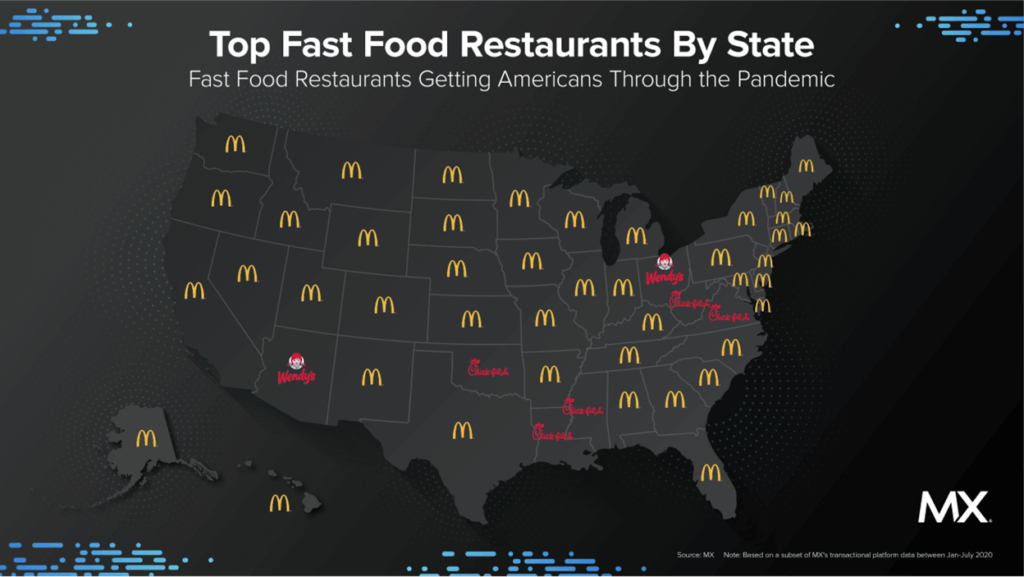 Retail & Hospitality Hub
August 7, 2020

MX, a Lehi, Utah-based financial data company, recently revealed the top three fast-food chains by state based on consumer spending habits from the early days of the coronavirus through July.
Analyzing data from more than 10 million consumers, MX found that the number of fast-food transactions rose by more than 60% from pre-pandemic levels … According to MX, McDonald's golden arches proved golden, as McDonald's made the top three list for all 50 states and Washington, D.C., and had more transactions across the U.S. than any other fast-food restaurants.
Read the full article here.