Utah Business
Meet the 2022 Corporate Counsel honorees
By Mekenna Malan
April 13, 2022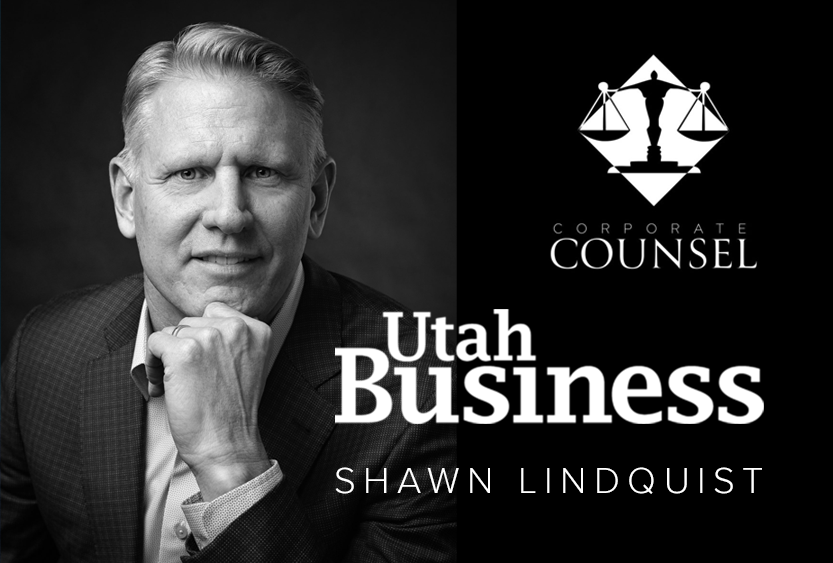 Excerpt: 
What challenges have you overcome to get here today?
I thrive on challenges, which are really just opportunities to solve problems. Facing challenges forces one to grow and improve. My daughter once asked me, "Dad, what do you do at work?" With the older kids, I used to try to explain what a chief legal officer does, but as I've aged, I've learned the value of simplicity. My answer to her? "I help my company solve problems…kinda like the Martian. We solve one problem, then the next one and the next, and if we solve enough problems, we get to come home."
What does success look like to you?
I view success the way John Wooden did: "Try your hardest in all ways and you're a success. Period. Do less than that and you have failed to one degree or another." He also taught that "Success comes from knowing that you did your best to become the best that you are capable of becoming." Doing one's best always requires extra effort, proper preparation, and attention to detail. Usually, people know what they should do to reach their goals. They just aren't willing to do it because it requires hard work and sacrifice.
Read the full article here