Blog
Back to Blog
MX Announces New Mobile, Marketing, and Financial Guidance Products
September 2, 2020
|
0 min read
Copied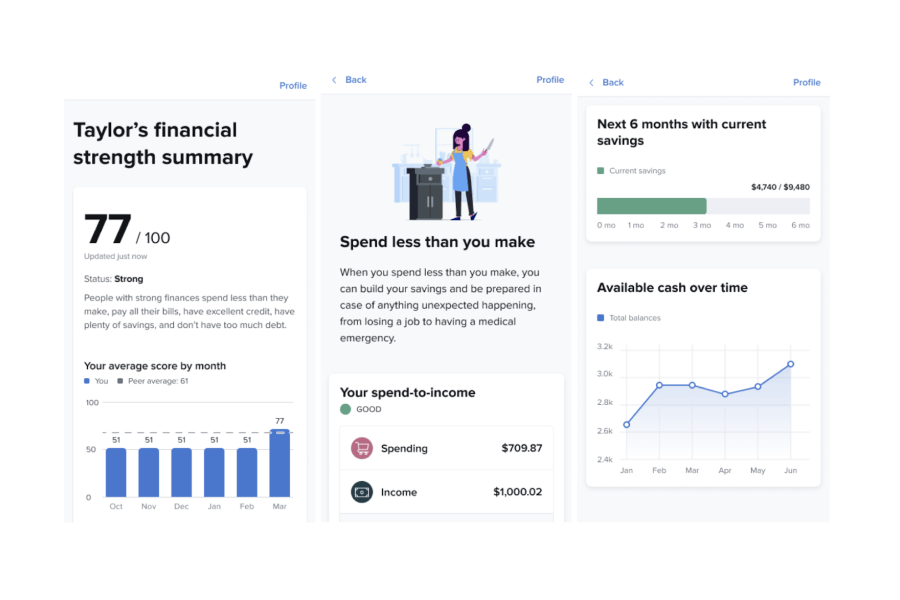 Today we announced three product advancements that will change the way your users experience their money and will differentiate your organization from the fierce competition that exists in mobile banking.
Helios 5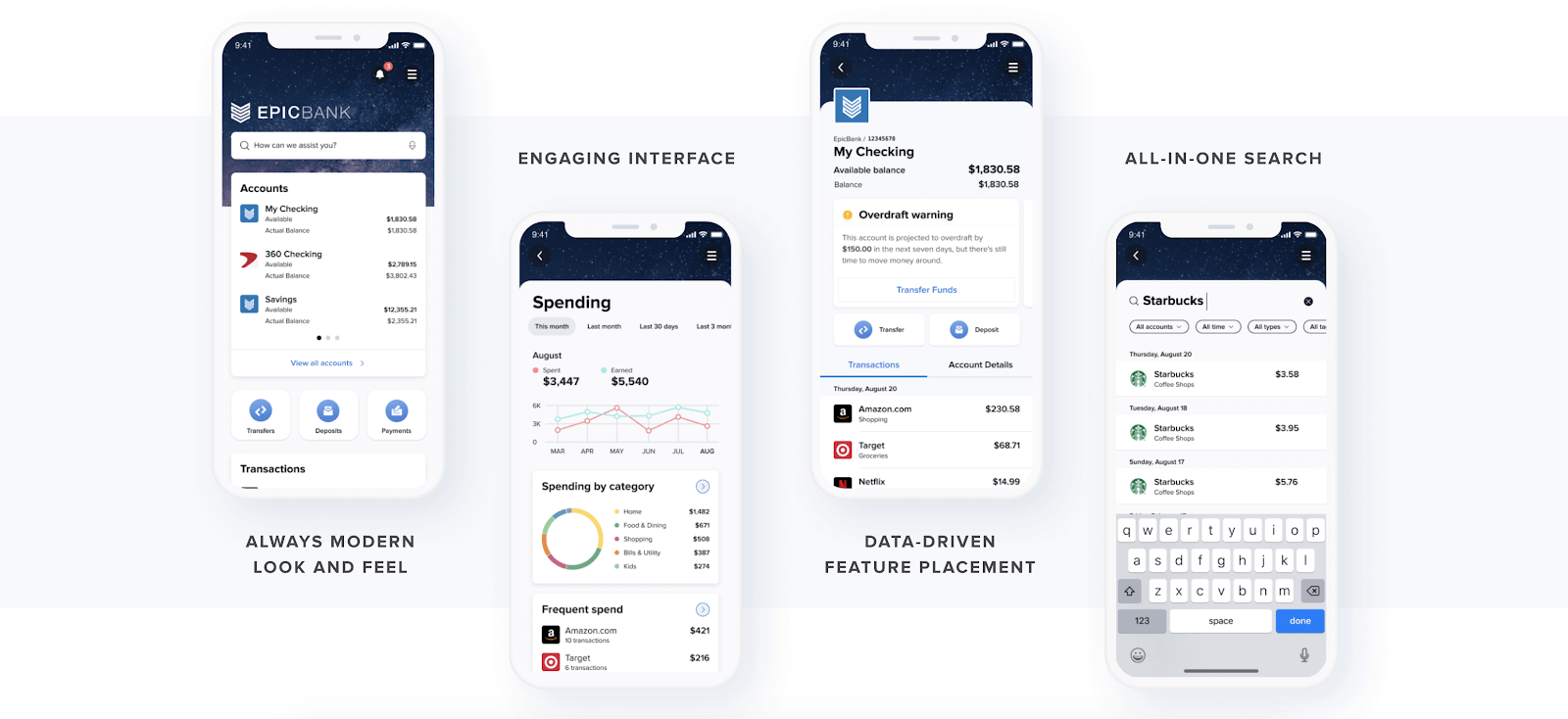 Five years ago, we launched the Helios mobile banking platform. Since then we've obsessed over engagement analytics and live user experience research sessions to give people what they want most from a mobile banking application.
We've woven those findings together with client requests to build Helios 5, the most engaging and relevant personal banking experience ever made.
Helios 5 provides your customers with a stunning view of their finances, including all of their accounts in a single application using multi-source aggregation technology. The platform also includes both summary and detail data patterns throughout the design, providing users more context in an aesthetically joyful design that's easy to understand.
In addition, Helios 5 has been built to be an extension of your current and future digital brand. The experience patterns include contextual calls to action that are shown in convenient and expected locations to increase the share of banking services you offer while also increasing app use. Actions like transferring money, paying a bill, or making a payment are right where customers need them, when they need them.
Helios 5 is the first mobile banking app that has an adaptive UX framework that allows users to add the features that best fit their financial situation. For example, if a user has linked a mortgage account, Helios 5 can invite them to show the net worth feature and measure their progress. For other users, such as recent college graduates, Helios won't show the net worth component in a noticeable place since it's a feature that's unlikely to be appealing.
Above all, everything is catered around a user's personal financial goals. The adaptive UX framework serves each user a different experience, including recommended debt reduction tools, recommended goals, and more. Put simply, the ability to tailor the app to your brand has never been easier.
As always, Helios works on any platform and any device. It can even work in what we call a sidecar experience, which is for clients who are not ready to do a wholesale switch of their mobile banking experience. On this note, a continuing trend we see is the need to deliver mobile banking applications that exist in tandem with a core mobile banking application.
We call these auxiliary applications sidecar apps. With a sidecar application you can target market segments that have different needs. For example, you might create one mobile experience for teenagers and another experience for seniors. Or you might create a mobile experience that's just for college students. It's something we can help you provide with the Helios sidecar experience.
Marketing Hub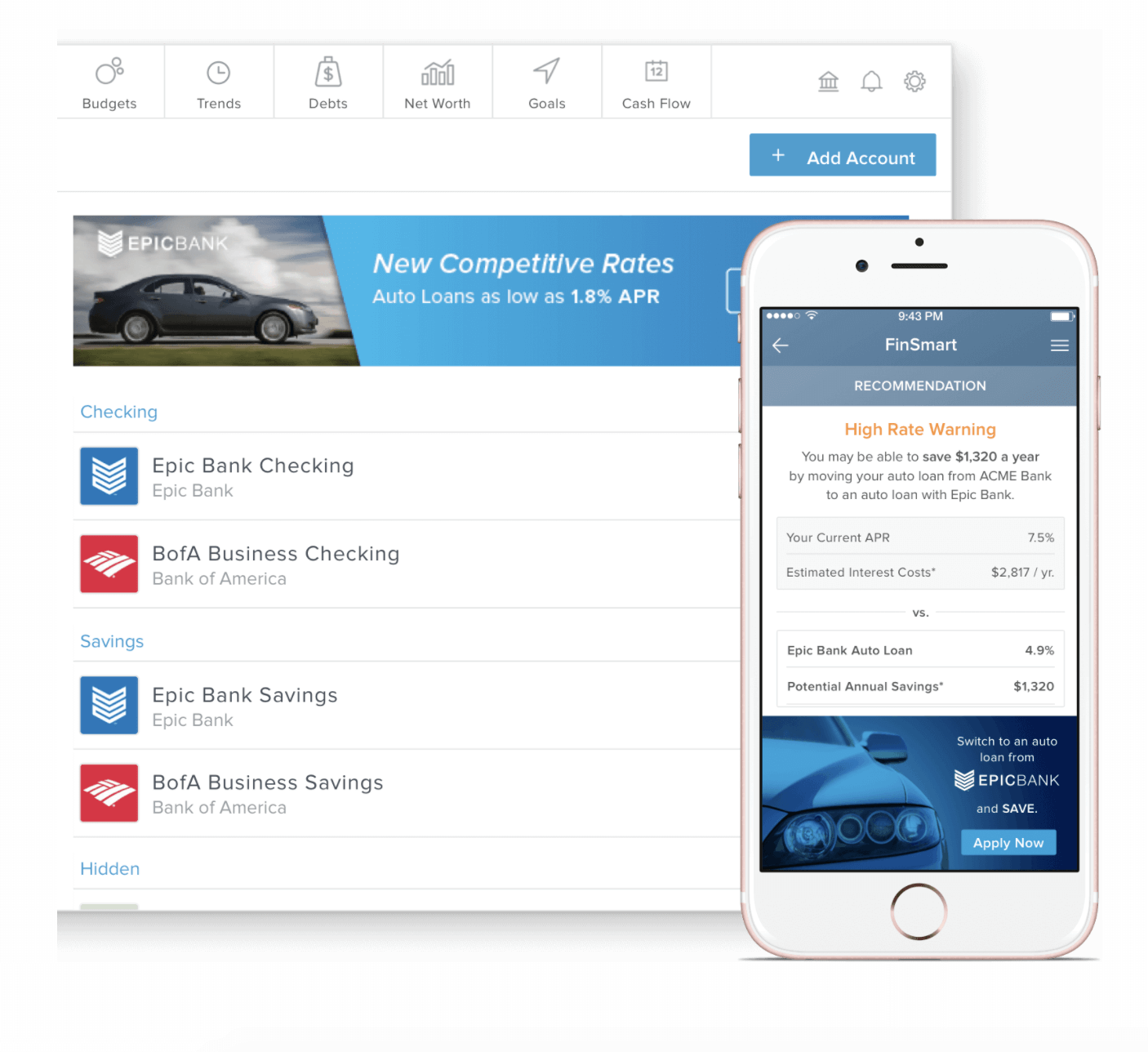 In yesterday's product announcement, we discussed how Insight has been rebuilt from the ground up and is now called Analytics Suite. Building off of those changes, today we are announcing major enhancements to Target, our analytics based marketing platform.
Communicating with your customers has never been more important. No longer are people going into the branch and talking with your tellers, your loan officers, or anyone else in the branches. While this may not be the case forever, the brick-and-mortar experience and expectations for customers has changed.
Digital experiences are now the face of your brand. Customers expect the communications, messaging, and experience you offer to be hyper-relevant to them. They want to feel like the experience is designed specifically with them in mind. Inside of Helios 5, we've created the ability for your team to create personalized messages and make meaningful connections with each user.
With MX Target you have the tools to create hyper-relevant communications for your customers. We feel that Target is the communications hub for your MX owned channels, so we've made a complete overhaul of the software and are now calling it Marketing Hub.
Inside Marketing Hub, we've improved the user experience so that now when you log in you are taken directly to the activity most relevant to you, which is campaign performance. From campaign performance you can quickly understand how your communications are performing and quickly make any adjustments needed.
We also offer our newly designed Audience Builder. Audience Builder was released early this year and allows teams to quickly create user audiences based on all of the data you see in the Analytics Suite. This tool allows you to create hyper-relevant messages. You can identify customers that are struggling and may be at risk of missing critical credit card or mortgage payments. You can also proactively reach out to these customers with programs and offers to help them through hard times. Conversely, you can identify customers who are financially well off and offer them programs and incentives to help them maximize their investments.
The use-cases this tool solves for are nearly unlimited. And the real power here is not only can you create these audiences, but marketers can do so without help from a data scientist or IT. Rather than requests taking weeks they can be completed in minutes. For example, your marketing team could create an audience of users carrying a balance on a high-interest credit card in minutes, all on their own
FinStrong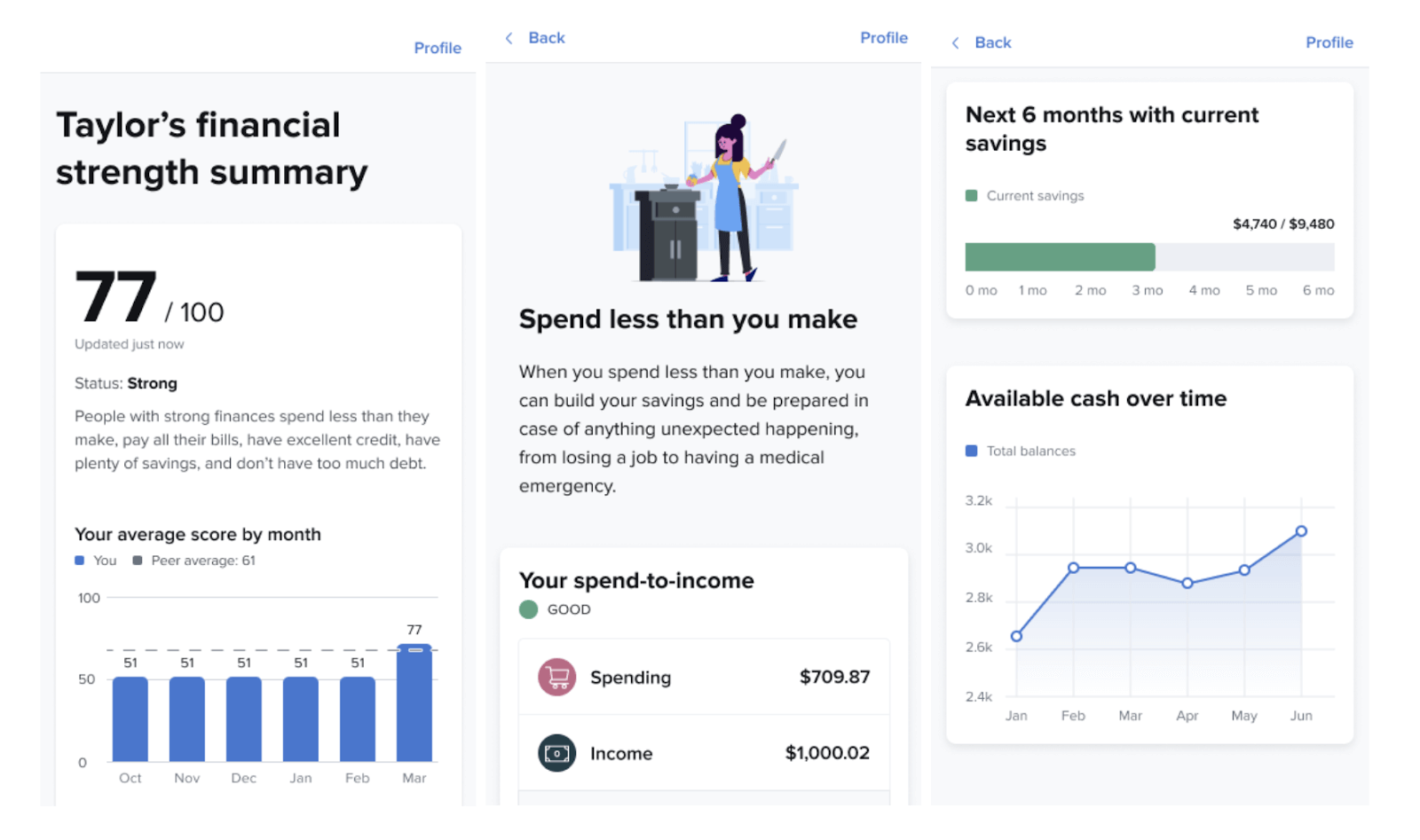 We also announced our new tool for consumer financial health management called FinStrong.
FinStrong provides customers with a financial health score. It offers personalized feedback on how to improve their finances, as well as a progress tracker to guide them along their financial journey. In addition, it gives users tangible next steps they can take to become financially stronger while enabling you to build brand loyalty and engage customers as they go through their financial-health journey. Finally, you also get a complete view of the financial health of your customers and see a break-out view based on the financial health score of the individual.
Together with Analytics Suite, Marketing Hub, and Pulse, Finstrong gives you and your users a clear understanding of financial strength and, perhaps more importantly, provides opportunities to make progress.
Related Blog Posts